E-Commerce: Preconditions, Policy, and, Financial Regulatory Mechanism
6 Dec - 7 Dec 2018; Shanghai, People's Republic of China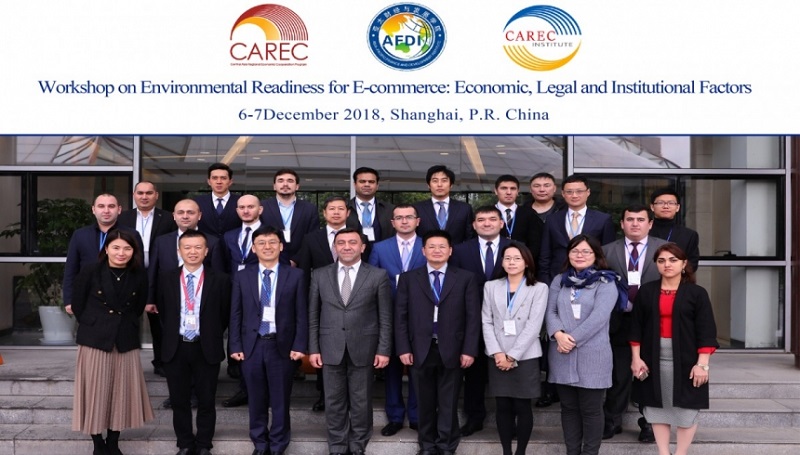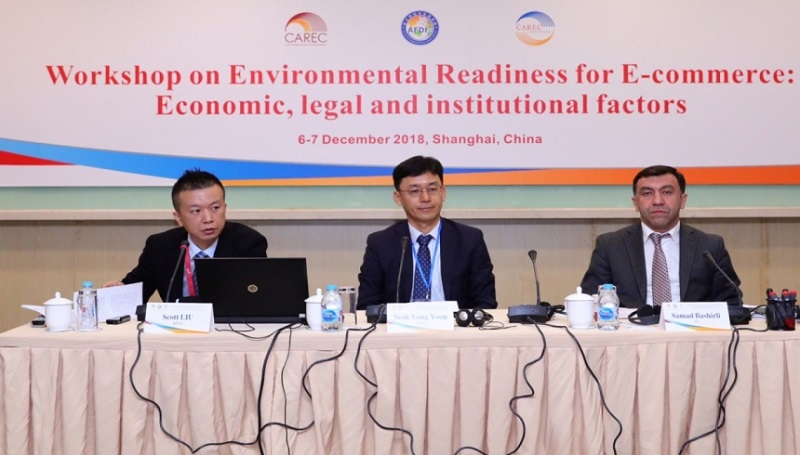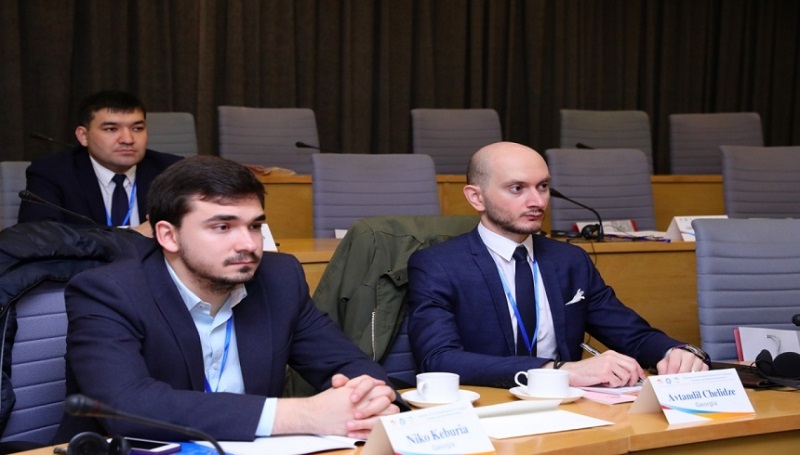 In recognition of the growing volume of e-commerce (both domestic and cross-border) transactions in Asia, and the emergence of new e-payment methods, CAREC Institute and ADB, in partnership with Asia-Pacific Finance and Development Institute, organized a workshop on e-commerce. The workshop aims to raise awareness among CAREC member countries of the enabling conditions to promote the development of e-commerce and cross-border e-commerce.
The workshop explored various factors (economic, legal, and institutional) that affect a country's readiness to implement cross-border e-commerce and its potential contribution to trade.
Country representatives were also invited to share experiences in their national strategies and action plans in terms of e-commerce legislations, policies, and regulations.Speakers from the government and private sectors, including China International Electronic Commerce Center and CAREC Federation of Carrier and Forwarder Associations, as well as from development partners such as the United Nations Commission on International Trade Law, were invited to share best practices and underscore the considerations needed in the formulation of laws and regulatory frameworks.
Asian Development Bank (ADB) experts from the Sustainable Development and Climate Change Department, Economic Research and Regional Cooperation Department, and East Asia Department shared their knowledge and experience, including on ADB's knowledge and lending products.