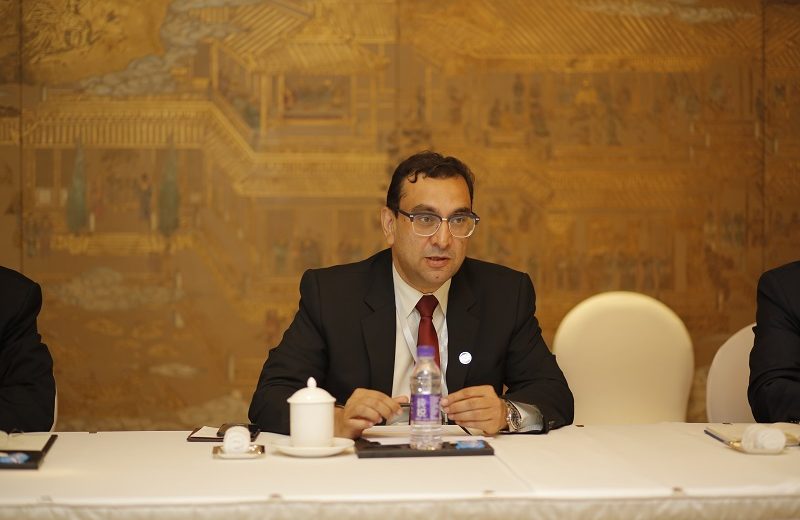 Dear visitor of the CAREC Institute's website,
A very warm welcome to our website! We really appreciate your interest in the work we are doing at the CAREC Institute.
The CAREC Institute provides research support to the Central Asia Regional Economic Cooperation (CAREC) Program. The program is a partnership of eleven countries and development partners aimed at promoting regional development through cooperation. Reduction in poverty through accelerated development is overarching objective of the program.
It is our privilege to provide you comprehensive information about what we are doing in order to support cooperation and integration in the CAREC countries – Afghanistan, Azerbaijan, the People's Republic of China, Georgia, Kazakhstan, Kyrgyzstan, Mongolia, Pakistan, Tajikistan, Turkmenistan, and Uzbekistan.
We, at CAREC Institute, believe that success of any program depends on evidence based research which should guide project priorities and implementation. Hence, CAREC Institute aims to deliver quality research products for the program, which is made available to development partners, policy makers, media, academia, and general public through this website, among other means of outreach. Capacity building of officials and establishment of linkages among regional research institutions are other areas of focus at CAREC Institute, and related events are regularly updated on this website.
I sincerely hope that you will find this website useful, and our products will be helpful in complementing your interest in the development strategies for the CAREC region.
Myself and the whole CAREC Institute team will look forward to your feedback. We stand ready to respond to your queries.
Syed Shakeel Shah
Director of CAREC Institute