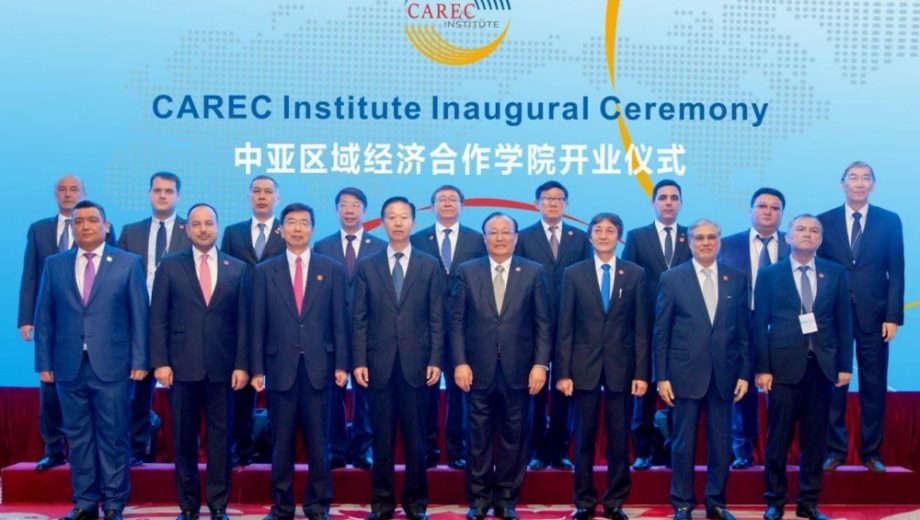 The Central Asia Regional Economic Cooperation (CAREC) Institute is an intergovernmental organization dedicated to promoting the economic cooperation in the Central Asia and along the Silk Road through knowledge generation and sharing. The Institute is headquartered in Urumqi, Xinjiang Uygur Autonomous Region, the People's Republic of China (PRC).
The CAREC Institute is jointly shared, owned, and governed by eleven member countries: Afghanistan, Azerbaijan, the PRC, Georgia, Kazakhstan, Kyrgyzstan, Mongolia, Pakistan, Tajikistan, Turkmenistan, and Uzbekistan. It is a knowledge support arm of the CAREC region.
The Institute acts as a knowledge connector among the five CAREC themes – economic and financial stability; trade, tourism, and economic corridors; infrastructure and economic connectivity; agriculture and water; human development – to ensure coherence in design and implementation of policies, programs, and projects to promote regional economic cooperation and integration. To fulfil its objectives, the CAREC Institute:
1) Provides high-impact knowledge solutions and analytical underpinnings to facilitate an inclusive regional cooperation for catalyzing balanced development solutions synergizing national development challenges and priorities with regional aspirations.
2) Facilitates sharing of good practices of the region and the world to enable the member countries to respond effectively to regional challenges and capitalize on opportunities.
3) Enhances the capabilities of government officials to engage in regional cooperation processes, design and implement regional cooperation projects, and conduct sophisticated policy analysis for informed policy decisions.
4) Conducts strategic research by mobilizing relevant intellectual resources to enhance regional cooperation and accelerate growth.
5) Improves the effectiveness of decision making among the member countries through facilitation of policy dialogue and dissemination of findings at high-level platforms.
6) Facilitates development of think tanks in the region to serve as a resource base for strategic research and knowledge sharing.