Inaugural Knowledge Sharing Workshop of the CAREC Institute
2 Mar - 3 Mar 2015; Urumqi, People's Republic of China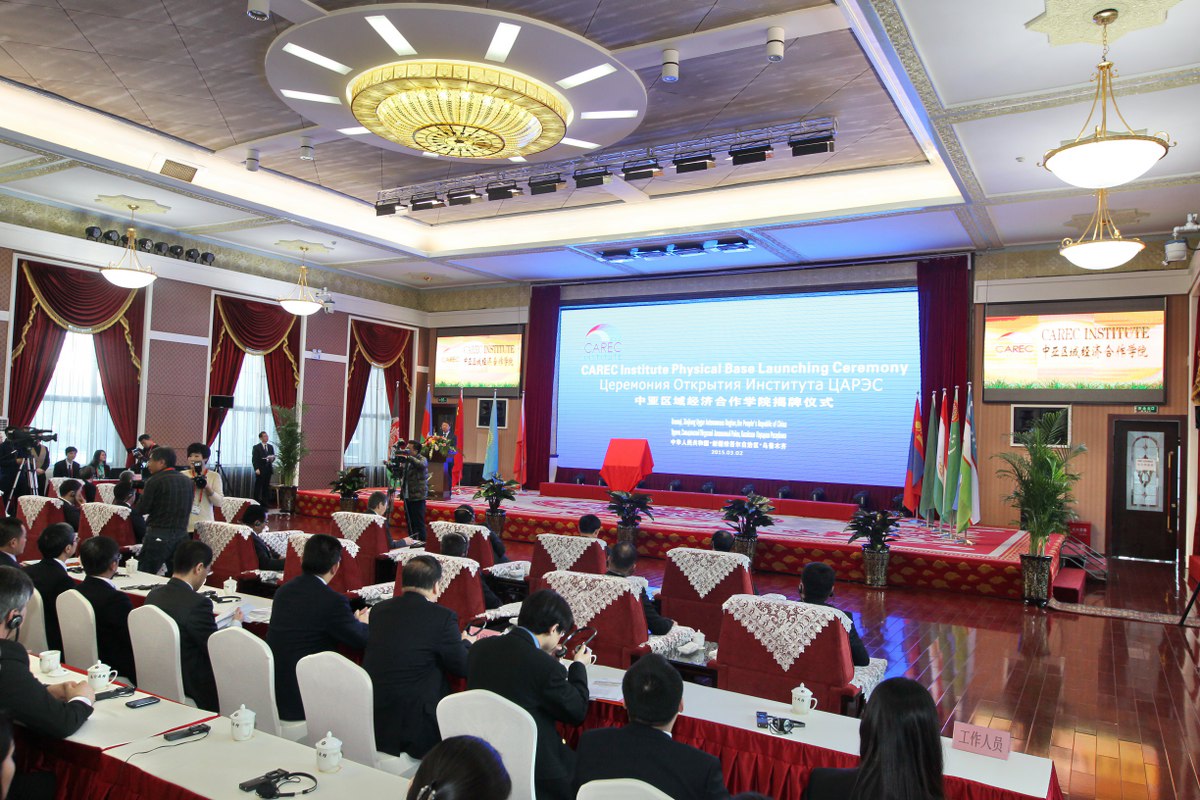 People's Republic of China (PRC) Deputy Finance Minister Shi Yaobin, Vice Chairman of Xinjiang Uygur Autonomous Region Government Huang Wei, and more than 50 senior government officials from 10 CAREC member countries attended the launch.
Asian Development Bank (ADB) Vice President Wencai Zhang, in his opening statement, called for a closer partnership in the future with CAREC Institute in delivering knowledge solutions to clients.
In conjunction with the launching of CAREC Institute's physical base, the CAREC Institute and ADB Institute jointly organized a training workshop on Economic Corridors and Global Value Chains.
The workshop focuses on how CAREC countries can develop effective policies and programs to develop and benefit from economic corridor development (ECD) and plugging into global value chains (GVCs).
ECD offers an important opportunity for Central Asia given both its unique geographical characteristics (mostly landlocked) and its capacity to link regions (Asia and Europe).
ECD creates locations for investment and production, and provides the conduit for trade and logistic to move goods, services and people. How to develop these corridors is a key challenge for policy makers in the region.
East and Southeast Asia, including the PRC, have benefitted greatly from GVCs as companies from Japan, the Republic of South Korea as well as Europe and North America have set up operations and linked them through their value chains.
Through ECD, Central Asia can also become part of GVCs in order to benefit from international investment.
Established in 2006, the CAREC Institute has been providing web-based information and knowledge products and supporting trainings and events. It aims to generate world-class knowledge resources in CAREC's priority areas of transport, trade, and energy.
The physical base of CAREC Institute in Urumqi, Xinjiang Uygur Autonomous Region, PRC was launched in December 2014.