WEF Sustainable Development Impact Summit
23 Sep 2020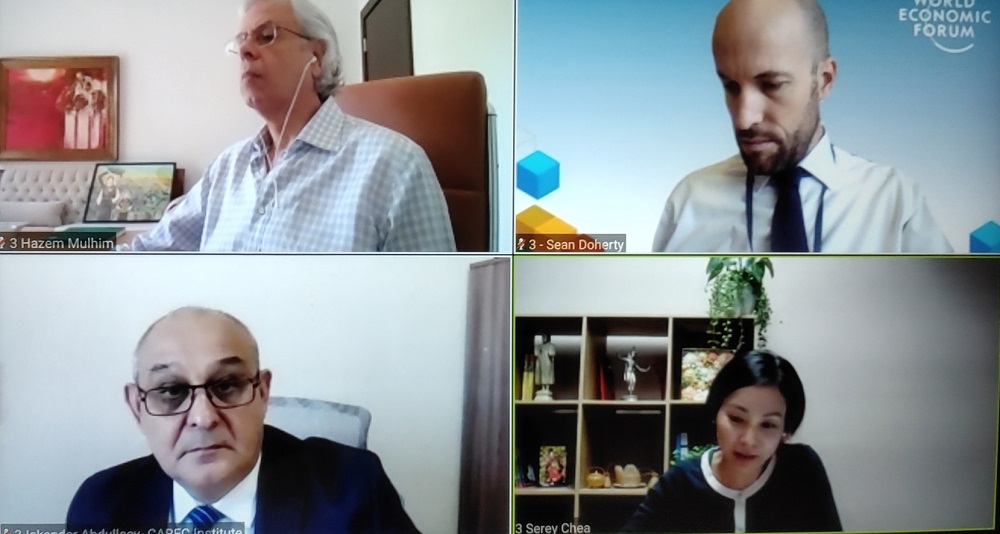 On 23 September 2020, Deputy Director Two of the CAREC Institute Dr. Iskandar Abdullaev was invited to make a presentation on Digital CAREC at the World Economic Forum (WEF) Sustainable Development Impact Summit 2020 which focused on accelerating digital investment and trade.
The event was built on a premise that modern economies and firms need to be digitally competitive to survive and thrive. The event tried to identify champions and actions, including through new regional initiatives, and facilitate adaptation and replication of certain enablers, such as: digital investment-friendly policies and regulations, options for data transfers, and efficient digital payment systems. For this purpose, the event brought together an expanded community of purpose.
Dr. Abdullaev talked about the current state of digitalization in CAREC countries. He noted that during the pandemic, social benefits of digital economies have been manifested very clearly in efficient delivery of services, goods, and participation levels of citizens.
He then proposed a joint WEF and CAREC Institute project on Digital CAREC which will include analysis of current conditions of digital trade and digital economy, gap identification, development of policy framework to advance digital trade in the region, and researching opportunities for building on the digital economy with the fourth industrial revolution technologies.
Dr. Abdullaev elaborated more on digital FDI which implies identification of important policies, measures, and regulations that governments in CAREC region can adopt to attract investments in the digital economy; digital payment aspect which implies development of innovative policies to unleash the power of digital payment for trade and commerce in CAREC; and enabling e-commerce which includes identification of policies to advance the expansion of e-commerce in CAREC, from regional logistics to cross-border data flows to building consumer trust.
He concluded that digital CAREC can only enhance regional cooperation and magnify opportunities.