Transferring Knowledge into Practice: CAREC Institute Advises on Climate Change and Resilience in Central Asia
30 Sep 2022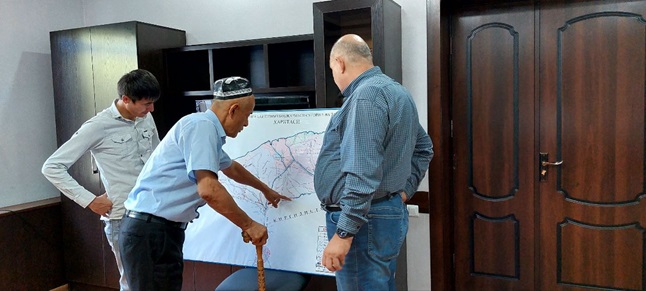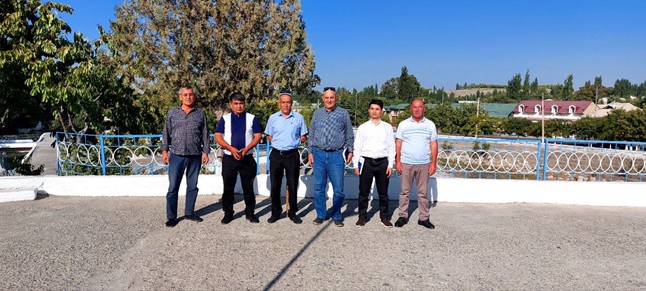 Dr. Iskandar Abdullaev, Deputy Director Two of the CAREC Institute, participated in a field trip from 27 to 30 September to selected small river basins in the Fergana Valley to present the results of institute's research and capacity building activities related to climate change. This is a knowledge-sharing initiative organized to support transferring new knowledge into practice to improve the resilience of livelihoods to climate change.
During the field visit, Dr. Abdullaev discussed the results of the CAREC Institute's climate vulnerability research study and shared information on the current water and agriculture situation and potential impact of climate change on livelihoods of people in the Ferghana Valley. Dr. Abdullaev participated in meetings with experts from local hydrometeorological and water authorities to discuss water management, the impact of climate change on water resources and people's livelihoods, such as reduced food production, water consumption and loss of jobs in agriculture.
The field trip was organized under the project "Climate Change and Resilience in Central Asia" implemented jointly by UNDP and the Center of Hydrometeorological Service of the Republic of Uzbekistan. The project aims to support stability and climate resilient development in the Fergana Valley, a transboundary area among the Kyrgyz Republic, the Republic of Tajikistan, and the Republic of Uzbekistan. The project facilitates risk-informed policymaking and the integration of climate-fragility risks into water policies and river basin management plans to improve the sustainable use of water resources in the Ferghana Valley.