Round Table on Logistics Trends and Digitalization during COVID-19
9 Oct 2020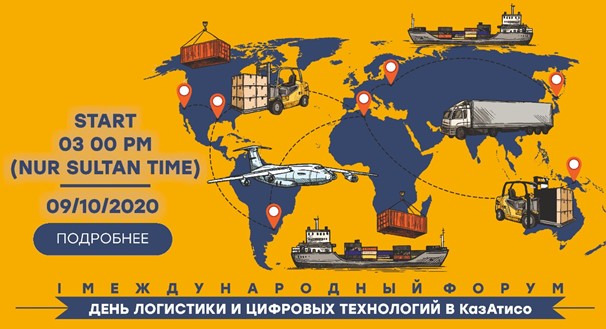 On 9 October 2020, the CAREC Institute participated in a round table on the topic of global trends in logistics and digital technologies amid COVID-19 pandemic organized under the auspices of the Ministry of Education and Science of Kazakhstan, with support from KazAtiSo Academy, the "Partnership for Transport and Logistics of the Central," "Logistics Project Center," and the private sector.
Participants discussed logistics educational programs, integration of digital technologies into curricula, issues of transport corridor integration, and transformation of transport corridors into economic corridors.
The CAREC Institute presented findings of the Corridor Performance Measurement and Monitoring (CPMM) mechanism along transport corridors which traverse Kazakhstan.
Challenges of rail wagon shortages and time-consuming gauge change were discussed, issues of costliness and visibility of end-to-end supply chain, limited use of tracking technologies, lack of competition in logistics service sector, restrictive investment climate, privatization shortcomings, legislative loopholes, lack of standardization and harmonization with neighboring and corridor countries, etc. It was highlighted that all these challenges bring opportunities to revisit existing arrangements and establish new ones to use Kazakhstan's immense transit potential, its large geographic area, strategic location, and advanced transport infrastructure to its full advantage to advance regional cooperation.