MoU between CAREC Institute and TRACECA (Transport Corridor Europe-Caucasus-Asia)
11 Sep 2018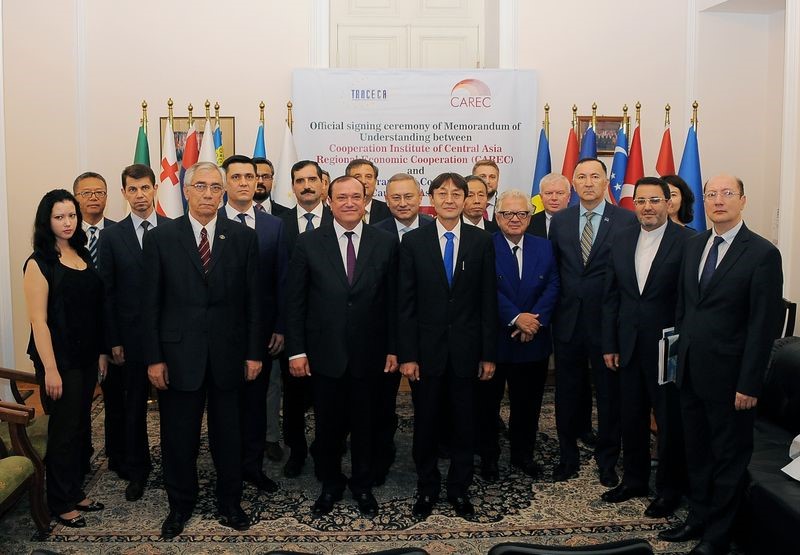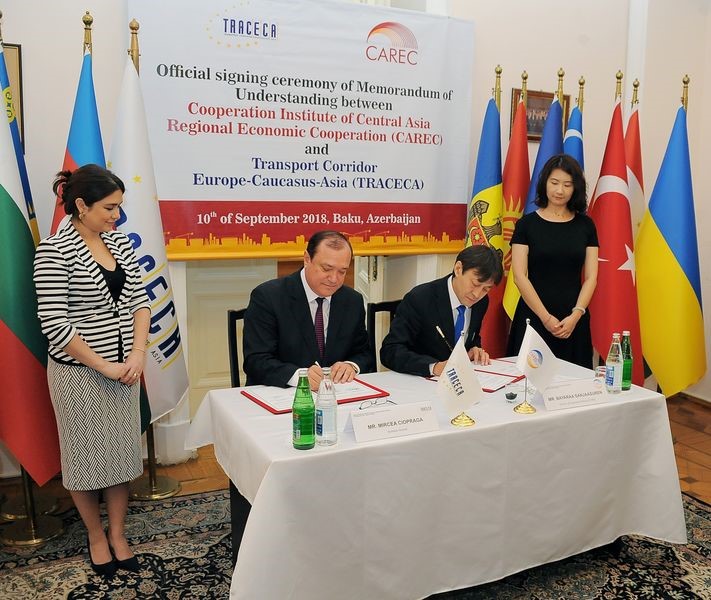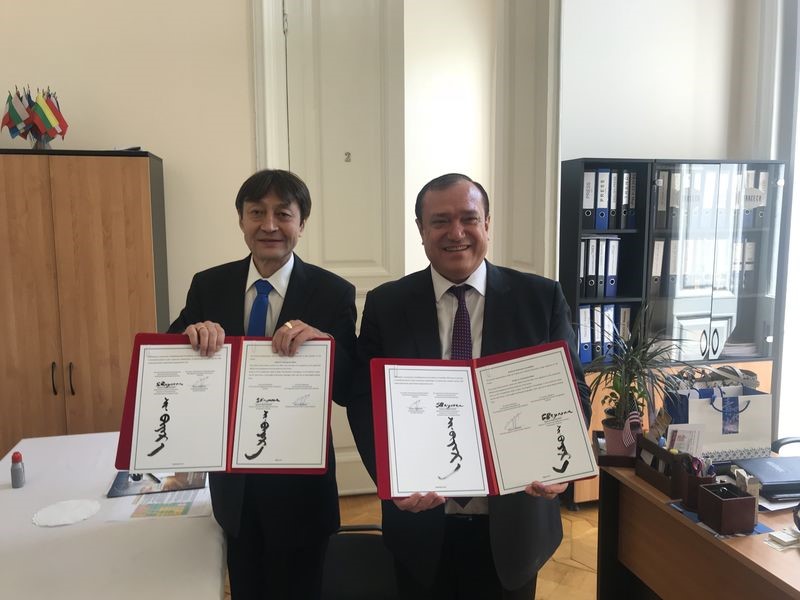 A delegation of CAREC Institute led by director Mr. Bayaraa Sanjaasuren traveled to Baku, Azerbaijan for the signing ceremony of the Memorandum of Understanding (MoU) between the CAREC Institute and the Permanent Secretariat of the Intergovernmental Commission Transport Corridor Europe-Caucasus-Asia (TRACECA).
The Signing Ceremony was attended by the ambassadors of the TRACECA and CAREC member states and their plenipotentiary representatives, the ambassadors of the countries involved to the transport dialogue within TRACECA region, a representative of the Asian Development Bank, the Permanent Representative of TRACECA in the Republic of Azerbaijan as well as experts.
After the signing the Memorandum of Understanding (MoU) the parties had a bilateral discussion between representatives of the Permanent Secretariat and CAREC Institute on a wider range of issues, such as the exchange of experience, the broadening of cooperation between TRACECA and CAREC Institute, common planned events, joint trainings, financial opportunities, contributions and other possible sources. Both sides agreed to draft a common plan of activities till the end of the year and to exchange experience on the basis of already signed MoU.