Meeting with the PRC National Development and Reform Commission
8 Jun 2023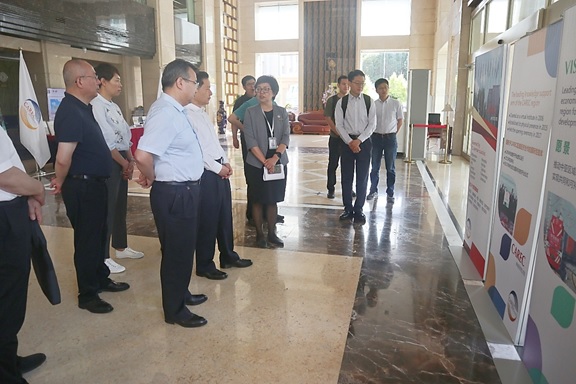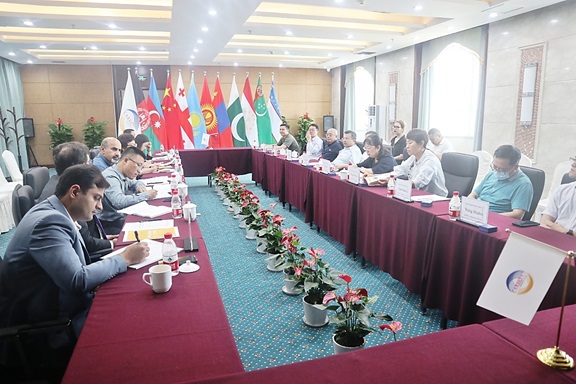 On June 8, a high-level joint delegation of the National Development and Reform Commission (NDRC) of the People's Republic of China and the Development and Reform Commission of the Xinjiang Uygur Autonomous Region, headed by Mr. Xu Jianping, Director-General of the Regional Opening-up Department of the NDRC, visited the office of the CAREC Institute.
Dr. Jingjing Huang, Deputy Director One of the CAREC Institute, welcomed the delegation and briefed the members on the CAREC Institute's mission, research products, and knowledge-sharing activities. She noted that the operational clusters of the CAREC Strategy are well aligned with the five-pronged approach of the Belt and Road Initiative (BRI), and four of the six economic corridors of the BRI run through the CAREC region. As the knowledge hub of the CAREC Program, the CAREC Institute continues to produce and share new knowledge among the CAREC countries and seeks opportunities to collaborate with Chinese knowledge institutions to contribute to research and capacity building activities and provide a dialogue platform for joint strategic objectives of the CAREC and the BRI.
Mr. Xu Jianping emphasized the importance of the work of the CAREC Institute in promoting economic cooperation among Central Asian countries. He noted the China-Central Asia Summit held on May 18-19, 2023, in Xi'an as a new impetus for cooperation on post-pandemic and green economic recovery between countries both within the BRI and CAREC initiatives. The National Development and Reform Commission promotes and implements the Belt and Road Initiative in accordance with the principles of extensive consultation, wide contribution, and shared benefits. The Commission advises the PRC Government on BRI policy coordination, connectivity of infrastructure, unimpeded trade, financial integration, and closer people-to-people ties. He suggested that the CAREC Institute increase the number of knowledge products by focusing on key research demanded by the countries of Central Asia and the exchange of Chinese experience, knowledge and technologies that contribute to sustainable economic development in the region.