LiK Conference 2020: Effects of External Factors on Macroeconomy
27 Oct 2020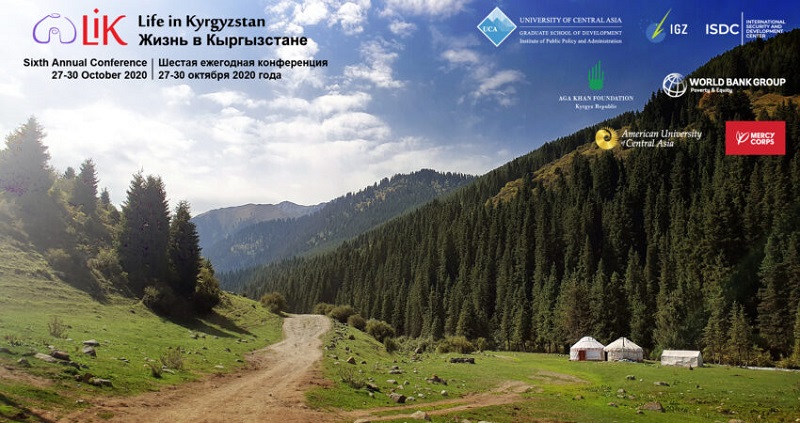 On 27 October 2020, the CAREC Institute Economist Kamalbek Karymshakov chaired the session titled "Effect of External Factors on Macroeconomic Performance" at the 6th annual Life-in-Kyrgyzstan conference that took place during 27-30 October 2020 in an online format.
Session speakers included Rocio Gondo, Deputy Manager of Macroeconomic Analysis at the Central Bank of Peru, Altynai Aidarova, Head of Economic Department at National Bank of Kyrgyzstan, Elvira Kurmanalieva, Economist at Eurasian Development Bank, and Tchoro Seyitov, Economist at National Bank of Kyrgyzstan.
This session discussed dollarization trends in the Caucasus and Central Asia, exchange rate and factors affecting interest rates on loans. Panelists mentioned that remittances represent an important factor affecting dollarization and exchange rate fluctuations across countries in the region. It was indicated that there is a large heterogeneity for the natural rate of deposit dollarization and with expected lower inflows of remittances due to COVID-19, dollarization of deposits will remain under its natural rate.
It was mentioned that remittances have considerable contribution to the growth of the services sector, and the contraction in remittance inflows can negatively affect the agricultural and industrial production in Kyrgyzstan and Tajikistan. Also, increased inflow of remittances in both countries is associated with reduced volatility of the exchange rate.
Participants underlined that decreasing remittance inflows and COVID-19 induced overall economic performance necessitates for countries of the region to focus on reduction of volatility of exchange rates and larger financial opportunities for private sector with lower interest rates.
The Life-in-Kyrgyzstan conference aims to promote research and evidence-based policy making in Central Asia. This year, the conference was organized by the University of Central Asia (UCA) (Kyrgyzstan), The Leibniz Institute of Vegetable and Ornamental Crops (IGZ) (Germany), the International Security and Development Center (ISDC) (Germany) in partnership with the American University Central Asia (AUCA), Mercy Corps, and the World Bank. More information about the conference: https://lifeinkyrgyzstan.org/conferences/lik-conference-2020/