Deputy Director Liang Participated in BOAO Forum for Asia Annual Conference 2021
18 Apr 2021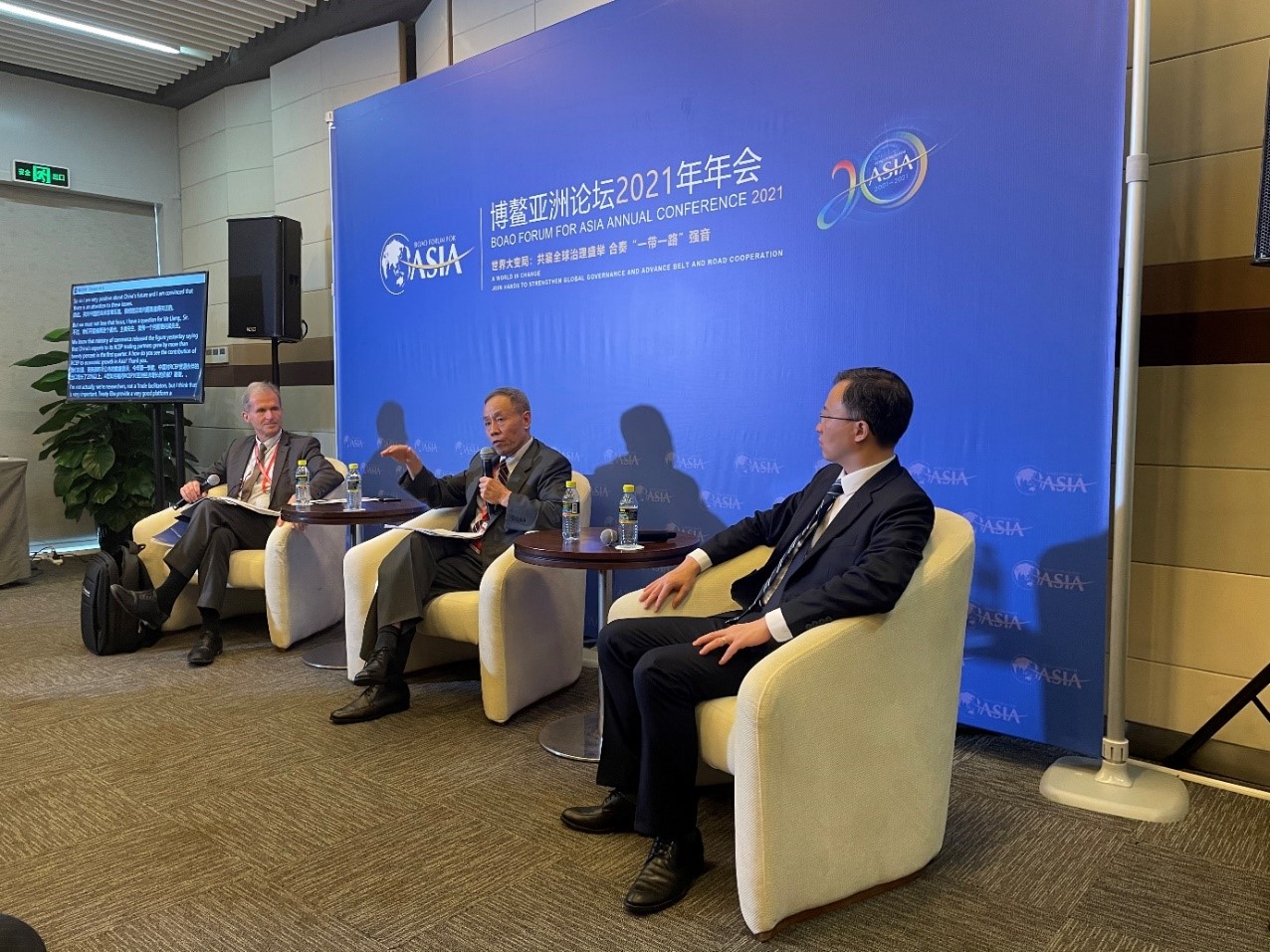 During 18-21 April 2021, the CAREC Institute Deputy Director One Dr. Liang Ziqian participated in Boao Forum for Asia (BFA) Annual Conference 2021 in Hainan. Dr. Liang presented the Institute's contribution, led By Dr. Qaisar Abbas, Chief of Research Division, and his team, to the BFA flagship report on addressing sustainable development deficits in Asia with the focus on healthcare, infrastructure, green and digital transformation.
Around 2,600 representatives from more than 60 countries and territories, and more than 160 media organizations from 18 countries attended the forum. BFA provides a platform for discussing regional issues, generating new ideas, and exploring potential ways forward in addressing complex challenges.
The forum discussed that bold actions and strong regional cooperation is required to overcome negative impacts of COVID-19 and make progress on sustainable development goals (SDG). The world is increasingly interconnected through travel and trade; therefore, risks and benefits are interlinked.
The Asian economies are making unprecedented efforts to meet SDGs, however prevailing dilapidated healthcare systems, inefficient hard and soft infrastructure to support trade and growth, environmental and climate issues, and lacking digital transformation, are some of the key challenges that make the Asian economies lag. Substantial fiscal stimulus is required to meet SDGs, the forum deliberated. Debt restructuring or debt relief might benefit the economies in the short run, but it will bring colossal challenges to fiscal stimuli later. So, it was argued that continuous fiscal stimulus enhancement through domestic and multilateral organizations is required for the realization of SDGs. Read more here.