Cooperation Meetings in Uzbekistan
11 Oct 2019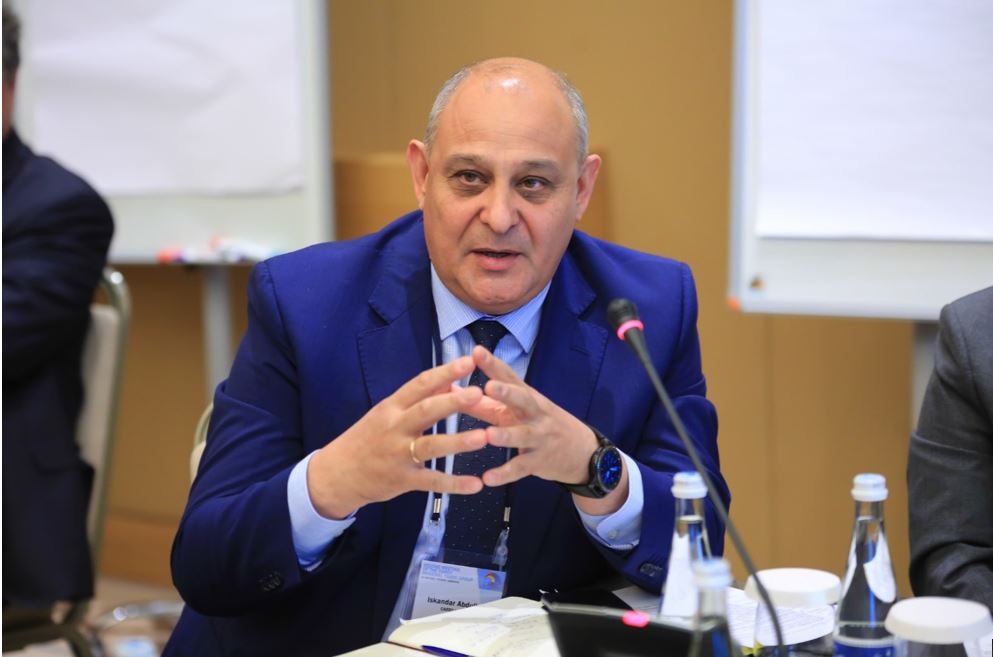 The CAREC Institute Deputy Director Dr. Iskandar Abdullaev held a series of meetings in Uzbekistan to establish new modes of cooperation with national partners and follow up joint research.
The Institute for Strategic and Regional Studies (ISRS), which is an advisory body to the President of Uzbekistan, has welcomed the potential partnership between two Institutes. Areas of joint research, high-level advocacy, support to the capacity building events, round tables, joint events, co-financing, and other topics were discussed. A working paper on CAREC regional integration and a climate change research were a particular focus of the conversation.
The Head of the Centre of Public Diplomacy of Shanghai Cooperation Organization (SCO) in Uzbekistan, Mr. Rakhmatulla Nazarov, who is also a member of the Upper House of the Parliament of Uzbekistan, expressed interest in cultural and knowledge exchange among SCO and CAREC. The idea of cultural and knowledge corridors was discussed.
The Minister of Agriculture of Uzbekistan Mr. Jamshid Khodjaev, who is leading transformational reforms in his field, expressed interest in research and capacity building activities jointly with the CAREC Institute. Support was requested in expanding cooperation with the counterpart Ministry in the PRC. Conversations focused on agricultural value chains, technology transfer, innovation and infrastructure in agricultural development in CAREC, SPS e-certification, and food security.
The Innovations and Scientific Research Centre (ISRC) has organized a video conference with researchers engaged in the climate research with the CAREC Institute. The draft methodology of the CAREC climate index is almost ready subject to further academic discussions and refinement.