CAREC Institute's Online Talks with Shihezi University in Xinjiang
28 Jun 2022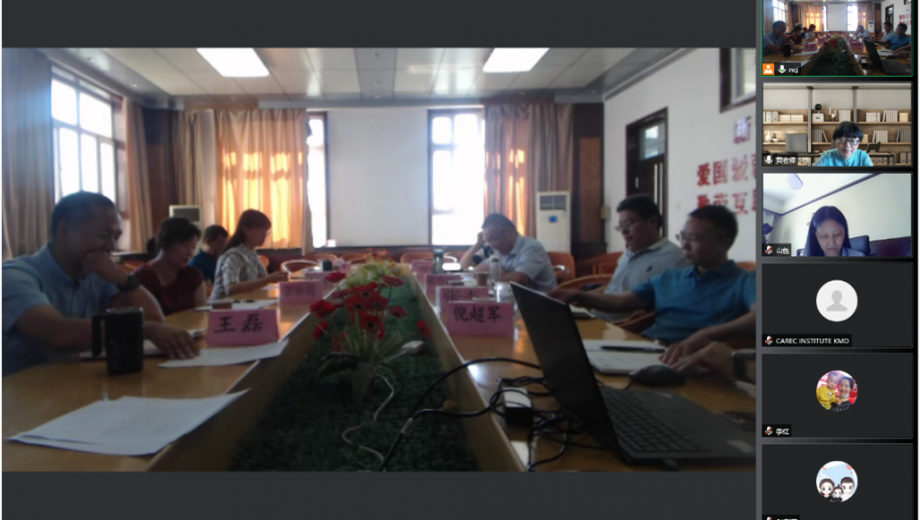 On June 21, Dr. Huang Jingjing, Deputy Director One of the CAREC Institute, attended the online talks with Shihezi University in Urumqi. Dr. Huang noted that the CAREC Institute is an intergovernmental organization dedicated to promoting economic cooperation through knowledge generation, capacity building, and knowledge sharing in the CAREC region. The institute is jointly shared, owned, and governed by eleven member countries. And it acts as a knowledge connector among the five CAREC clusters to ensure coherence in designing and implementing policies, programs, and projects to promote regional economic cooperation and integration.
Wang Lei, deputy dean of the School of Economic Management at Shihezi University, introduced the faculty and the research areas of the school and the university. As a national "Double First-Class" university in Xinjiang, and with many experts and scholars in economics and management, he expects a long-term cooperative relationship with the CAREC Institute.
Dr. Huang welcomed Shihezi University to work with the CAREC Institute on regional cooperation and knowledge exchange. Both sides exchanged views on follow-up cooperation and reached an initial intention.