CAREC institute Shared Comments on the FTA Capacity Needs Assessment Report
19 Apr 2022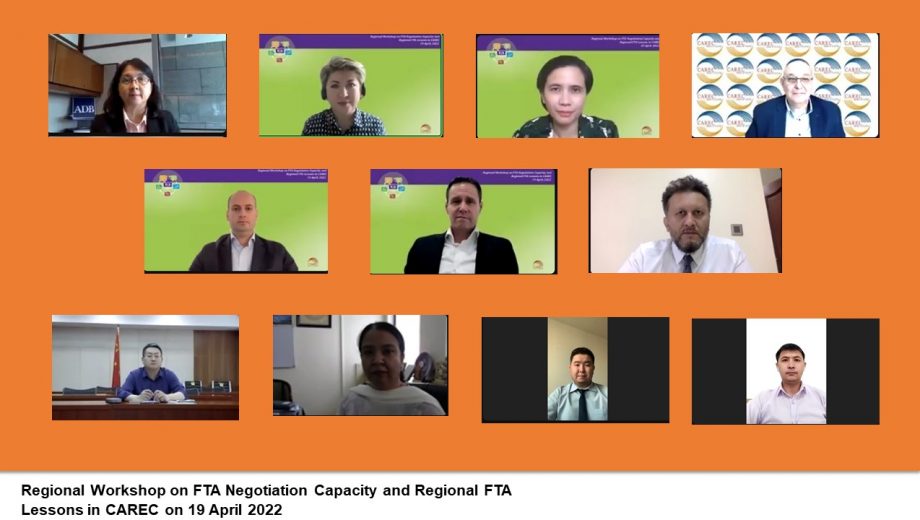 The Deputy Director Two of the CAREC Institute Dr. Iskandar Abdullaev moderated a session of the Regional Workshop on FTA Negotiation Capacity and Regional FTA Lessons in CAREC, organized by the ADB-funded CAREC Program on 19 April 2022.
Free trade agreements (FTAs) are treaties between two or more countries aimed at reducing mutual trade barriers. Under an FTA, goods and services can be traded across international borders with little or no government tariffs, quotas, subsidies, or other administrative barriers. The FTA is a key tool for regional economic integration in CAREC.
During the workshop the key findings of the FTA Capacity Needs Assessment were presented. Workshop participants provided feedback and expressed needs for capacity building in line with the respective national priorities of the CAREC countries. FTA Capacity Needs Assessment indicates CAREC Institute as main partner for capacity building interventions.
The event was attended by 66 participants from CAREC member states representatives and partner organizations.