CAREC Institute Researcher Included in List of World Top Scientists
10 Oct 2023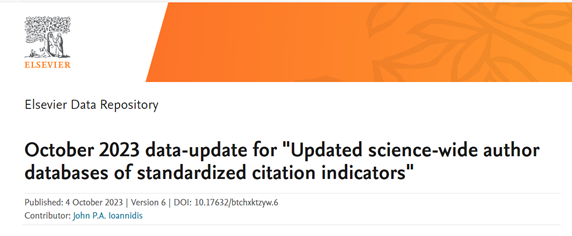 CAREC Institute Senior Researcher Dr. Asif Razzaq has been named among the top 2% of scientists in the world in a joint report published by Stanford University and Elsevier Publisher.
According to the annually published database of the most cited scientists, researchers are classified into 22 scientific fields and 174 subfields according to the standard Science-Metrix classification. Percentile rankings for specific fields and subfields are provided to all scientists who have written at least 5 papers. Selection is based on the top 100,000 scientists by c-score (with and without self-citations) or percentile rank of 2% or higher in a subfield.
This recognition is a significant achievement for both Dr. Asif Razzaq and the CAREC Institute.
For more details, please, visit
https://elsevier.digitalcommonsdata.com/datasets/btchxktzyw/6?fbclid=IwAR3KT9wcMaH_dmb8114EwxkY4FAxZJnJq0C8piejZTVvV0V2M7zxfYW1zDw