CAREC Institute Holds a Country-Specific Workshop on Road Asset Management for the Kyrgyz Republic
23 May 2023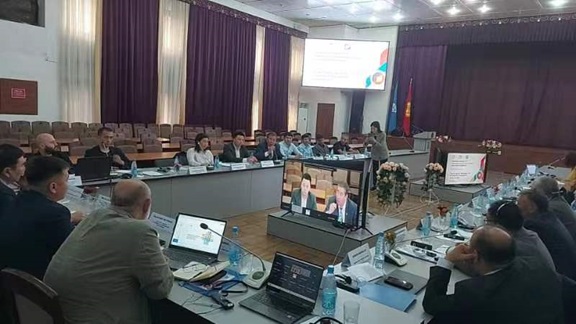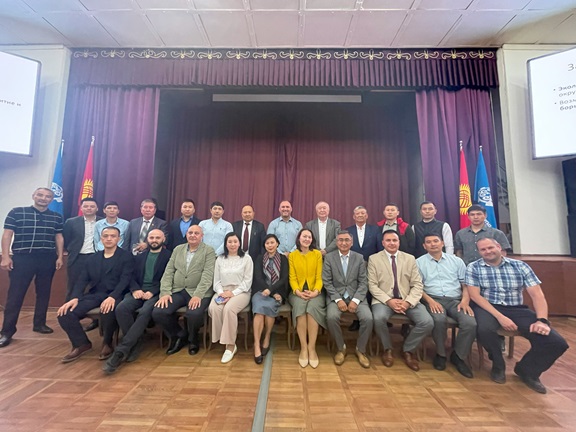 On May 23, the CAREC Institute launched a four-day road asset management (RAM) workshop for the Kyrgyz Republic. The workshop is part of a series of country-specific workshops conducted by the institute in partnership with ADB in a hybrid format that brings together (in person and virtually) leading national experts with extensive experience in the road sector. The modules and other workshop materials are developed based on the CAREC Institute's RAM maturity assessment of the CAREC countries conducted in 2021.
The workshop was opened by Ms. Kanokpan Lao-Araya, Director of the ADB Resident Mission in the Kyrgyz Republic. She noted that the CAREC Transport Strategy 2030 places great emphasis on introducing effective road management practices in the region, improving regional connectivity, and sustainable development. To implement this strategy, CAREC countries have invested considerably in building transport infrastructure and optimizing the service life of road assets. To ensure efficient and sustainable road asset management in the region, national transport agencies of CAREC countries should work together to improve road asset management systems, while the ADB and the CAREC Institute continue providing support through research and capacity building to member countries.
In the opening session of the workshop, Dr. Iskandar Abdullaev, Deputy Director Two of the CAREC Institute, made the keynote presentation on CAREC's economic and transport corridors and their evolution into "knowledge corridors". He noted that, in promoting the "knowledge corridors", the CAREC Institute conducts various studies, capacity building, and knowledge sharing activities. In the area of cargo transport, the institute, jointly with the ADB, conducts the CAREC Corridor Performance Measurement and Monitoring assessments and policy advocacy with national governments to remove impediments to trade. The CAREC Institute's research products provide analysis of current economic issues and provide policy advice to national governments for economic growth. The CAREC Institute promotes knowledge sharing among CAREC countries to jointly address regional issues of environmental pollution, water resource management, and the impact of climate change. The CAREC Institute conducts capacity building activities and policy dialogues to help CAREC countries develop climate change mitigation and adaptation strategies that promote sustainable development and improve the quality of life in the region.
The workshop is expected to provide participants with the skills to review the RAM implementation in the countryand collect, manage and maintain asset data. Participants will learn about the issues of greenhouse gas (GHG) emissions from road traffic and measures to combat them, including the development of a greenhouse gas emission reduction plan through enhanced RAM for the Kyrgyz Republic. A series of country-specific workshops help build groups of national asset managers in each CAREC country, and ultimately throughout the CAREC region, who can support each other in RAM and promote collaboration through a committed community of practices.