CAREC Institute Contributes to Discussions on a Potential CAREC FTA
21 Mar 2023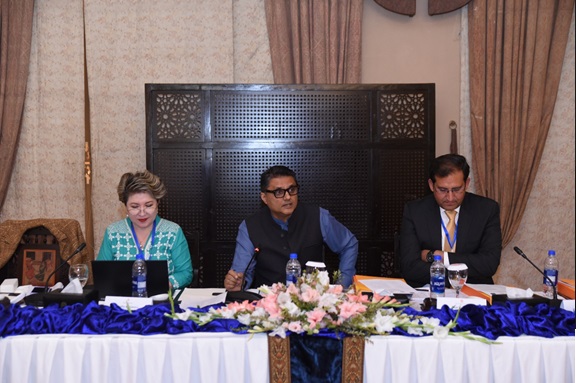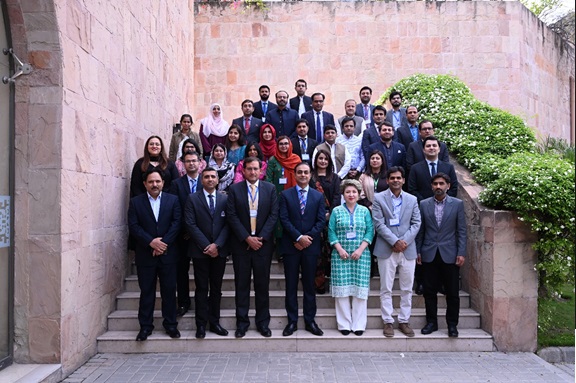 On March 20-21, Dr. Ghulam Samad, Senior Research Specialist of the CAREC Institute, attended and moderated the National Workshop and Training on Potential CAREC-wide Free Trade Agreement and the National Training on Preparing to Negotiate a Potential CAREC-wide Free Trade Agreement in Islamabad, Pakistan.
The workshop was organized by the Asian Development Bank (ADB), the Ministry of Commerce of Pakistan and the Policy and Management Consulting Group (PMCG). The workshop aimed to raise awareness among a broad range of stakeholders of the potential of the CAREC region and the benefits that a CAREC-wide Free Trade Agreement can offer. It facilitated a broad expert discussion with a wide range of stakeholders at the national level, such as representatives of the public and private sectors, labor unions and civil society organizations. During the workshop, ADB consultants shared the results from the research report on a CAREC-wide FTA, and public officials shared information and provided comments about trade policy.
Dr. Ghulam Samad moderated a training which was organized to raise policy makers' awareness of the potential benefits of a CAREC-wide FTA. Junior and mid-level government officers already working on the trade related issues in ministries and agencies of Pakistan have gained skills in negotiating, designing, formulating and implementing free trade agreements.