CAREC Institute and AIIB Discuss post-COVID-19 Recovery in CAREC
25 Jan 2021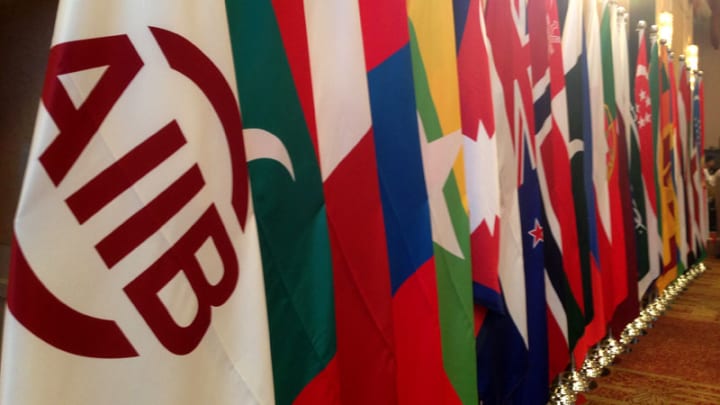 The CAREC Institute, represented by Director Syed Shakeel Shah, and the Asian Infrastructure Investment Bank (AIIB), represented by AIIB Vice President Konstantin Limitovskiy, met on 25 January 2020 in a virtual mode to discuss post-COVID-19 recovery in CAREC.
The parties discussed that AIIB membership has reached 104 countries with $22 billion in commitments. The Bank is very active in water and transport sectors in Uzbekistan, energy and transport sectors in Tajikistan, and budget support activities in Kazakhstan. The COVID-19 pandemic brought the social infrastructure to the forefront and opened an opportunity for a $13 billion investment by AIIB in CAREC.
The Bank showed interest in the CAREC Institute's work on post-COVID-19 recovery, digital CAREC, road safety trainings, tourism research, and transport corridor performance measurement and monitoring (CPMM) mechanism. The CAREC Institute Deputy Director Dr. Iskandar Abdullaev briefed the meeting participants about the upcoming 24 February workshop which will discuss e-phyto solutions to facilitate trade in CAREC, also the 4-5 March research conference which will generate new research and give a momentum to a new dialogue on debt management and sustainability in CAREC, labor mobility, SMEs, tourism, and digital CAREC. He provided further details on the Institute's upcoming gap analysis for digital CAREC.
The AIIB remarked that they will sharpen their focus on digitalization and look forward to cooperation with the CAREC Institute. The Bank also noted utility of the CAREC Institute's road safety workshops and the Institute's advocacy work on CPMM to facilitate removal of trade barriers in CAREC.
The parties agreed to complement each other's work with their strengths and cooperate to enhance engagement and economic cooperation in CAREC.