18th CAREC Transport Sector Coordinating Committee Meeting
27 Apr 2019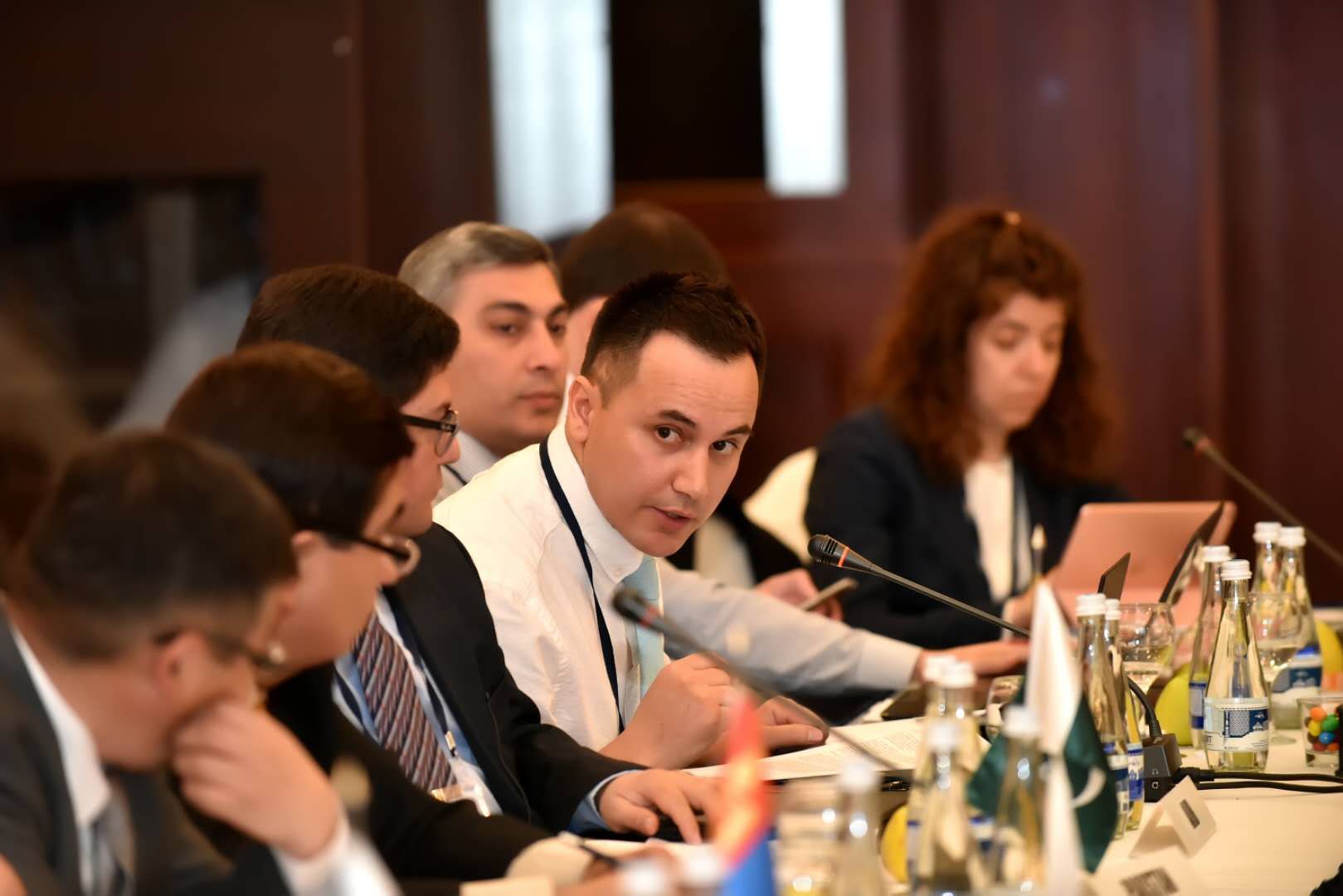 The CAREC Institute representatives attended the 18th CAREC Transport Sector Coordinating Committee (CTSCC) meeting in Tashkent, Uzbekistan on April 25-26, 2019. They met with the CAREC member country and development partner representatives, participated in presentation discussions and commented on the draft CAREC Transport Strategy 2030. In particular, they proposed a paragraph within the draft strategy to highlight the strategic role of the CAREC Institute in the CAREC Program's Transport Sector Division.
Such events present an opportunity for the CAREC Institute to showcase its strategic relevance and importance as the lead knowledge support arm of the CAREC Program. Since 2012, the CAREC Institute has been engaged in knowledge services for the CAREC member countries, the first training delivered in Beijing on implementation of performance-based maintenance contracts, next one in 2017 on road safety strategy implementation challenges and opportunities, followed by the trainings in Public-Private Partnership (PPP) mechanism for infrastructure financing and road safety engineering. The newest training on road asset management is scheduled for July 2019 in Tashkent.
By the end of the 18th CTSCC meeting, it was agreed that all parties would provide their final comments on the draft Strategy by 10 May 2019. The CAREC Institute input has been sent accordingly. The strategy will be presented at the next CAREC Governing Council meeting for the final endorsement.
The CAREC Institute representative benefited by networking with other delegates and learned more about the CAREC country transport development projects. There was an opportunity to discuss a number of Asian Development Bank (ADB)-CAREC Institute planned joint activities under the road safety and road asset management workshops with the technical staff of the ADB Transport Sector Division.
Having presence in such knowledge-sharing events connects to the core of the CAREC Institute as the CAREC Program's tailor-made knowledge branch.