Webinar: The Economic Impact of COVID-19: Examples from CAREC
17 Apr 2020; Online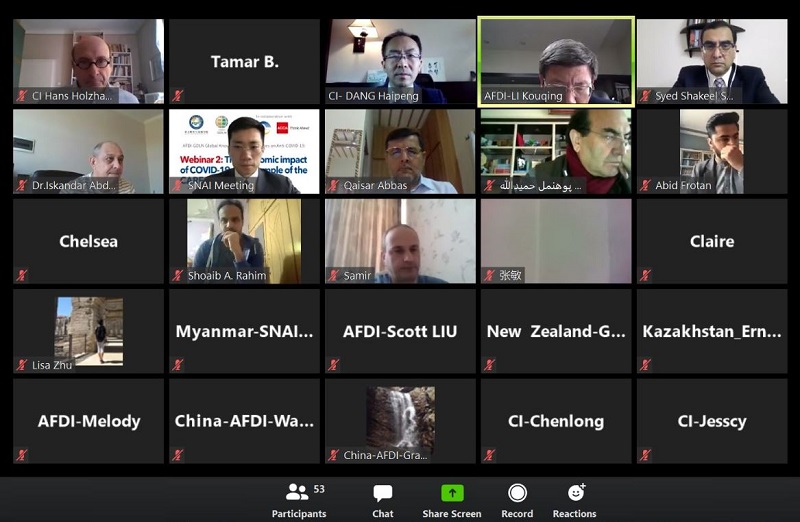 The CAREC Institute, Asia-Pacific Finance and Development Institute (AFDI), Global Development Learning Network (GDLN), and Association of Chartered Certified Accountants (ACCA) have organized a joint webinar at 15:00 (Beijing time) on 17 April 2020 to share analysis of the economic impact of Covid-19 globally and, specifically, on CAREC. The CAREC Institute's Chief Economist Dr. Hans Holzhacker discussed measures taken by governments to mitigate consequences for their economies and the population.
The CAREC Institute Director Mr. Syed Shakeel Shah noted in his opening remarks: "There is a light at the end of the tunnel. The IMF has predicted a sharp upturn in global economy in 2021, with global economy growing at a robust 5.8 %. Within that, share of growth for developing economies is predicted at 6.6%. However, growth will, in a large part, depend upon measures adopted by governments in developing countries to absorb this huge shock while keeping the essential growth infrastructure intact. This includes, inter alia, large and small businesses and banking sector, and a conducive social order."
Dr. Holzhacker's relevant economic brief was published in March 2020. The webinar presentation and recording are available below.
Event Materials
Key Documents
Presentation Materials