Policy Dialogue on Fostering Cooperation in Capacity Development
29 Nov 2019; Almaty, Kazakhstan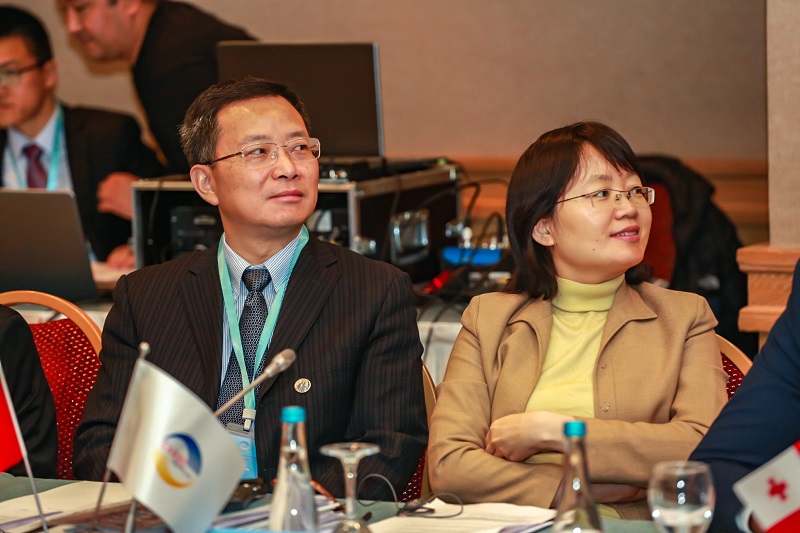 The CAREC Institute held a policy dialogue involving its Governing Council members on the topic of fostering regional cooperation in capacity development on 29 November 2019 in Almaty, Kazakhstan. The dialogue aimed to highlight the importance of capacity building in the context of the CAREC Program. The Institute sought guidance on critical areas of regional cooperation, and the engagement of national capacity building institutions of CAREC members and other relevant partners in capacity building efforts.
The policy dialogue followed in the footsteps of two recent knowledge sharing activities: 1) the Silk Road Knowledge Dialogue; and 2) the Knowledge Sharing in Trade Facilitation and Customs Modernization held in Tbilisi, Georgia, in October 2019, where CAREC high-level representatives expressed demand to increase CAREC-wide human development efforts.
The CAREC Institute's Governing Council is the highest venue of decision-making for the Institute to shape its efforts on the capacity development front. This dialogue enabled identifying priority interventions that the Institute can undertake. The agenda focused on past practices; different modes of engagement; innovations, new trends and current strategies in capacity building at the global, regional, and national levels; emerging good practices in capacity development across national borders; examples from other regions and countries; capacity building approaches in the context of the CAREC region; analysis of the challenges that CAREC countries face when pursuing regional cooperation and the role of the CAREC Institute in addressing such challenges and leveraging the national capacity building institutions.
The proceedings summary of the policy dialogue is available here.