Knowledge Sharing in Trade Facilitation and Customs Modernization
31 Oct - 2 Nov 2019; Tbilisi, Georgia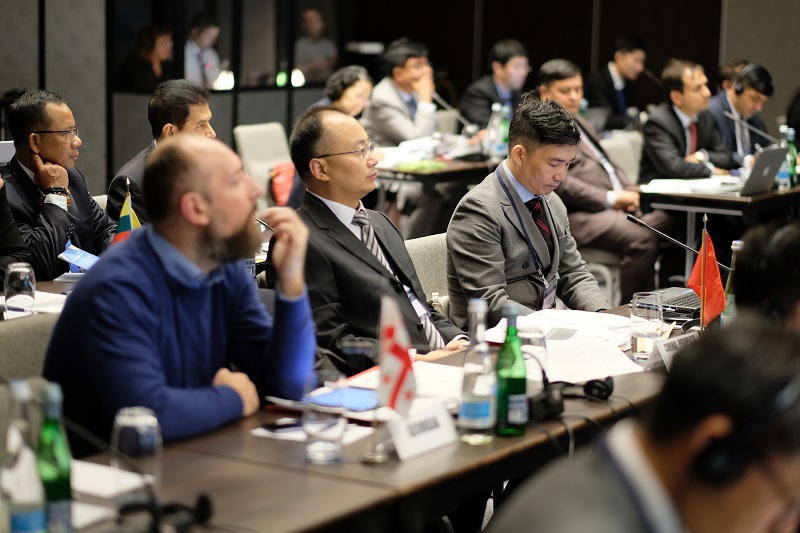 The Asian Development Bank (ADB), in collaboration with the CAREC Institute, CAREC Customs Cooperation Committee (CCC), the South Asia Sub-Regional Economic Cooperation (SASEC) Program and the Ministry of Finance of Georgia have organized an Inter-Sub-Regional Knowledge Sharing Forum on Trade Facilitation and Customs Modernization during 31 October – 2 November 2019 in Tbilisi, Georgia.
The forum aimed to share knowledge, experience, and best practices on challenging aspects of trade facilitation reform and modernization facing CAREC and SASEC customs administrations, with special emphasis on overland trade, including areas such as transit systems and facilitation, joint border controls, regional improvement of border services, and private sector involvement. The participants deliberated about the critical success factors of trade facilitation measures for efficient trade flow, resource allocation, and improved regional cooperation.
In addition to the forum, the SASEC held its annual meeting while the CAREC CCC conducted an inter-sessional meeting to (i) discuss pending follow-up actions to the 18th Meeting of the CCC, and finalize the CCC action plan; (ii) discuss monitoring schemes/framework for updating progress in CCC priority areas and implementation of the provisions of the WTO TFA; and (iii) agree on plans to showcase the work of the CCC to mark the 20th anniversary of the CAREC Program.
Dr. Iskandar Abdullaev, CAREC Institute Deputy Director, presented the Institute's ongoing and planned research on e-commerce and SPS e-certification as it relates to customs cooperation. In addition, he presented the transition plan for the CAREC Corridor Performance Measurement and Monitoring (CPMM) mechanism from the ADB to CAREC Institute for 2020-2021.