Debt and Financial Sustainability in the CAREC Region
24 Aug 2022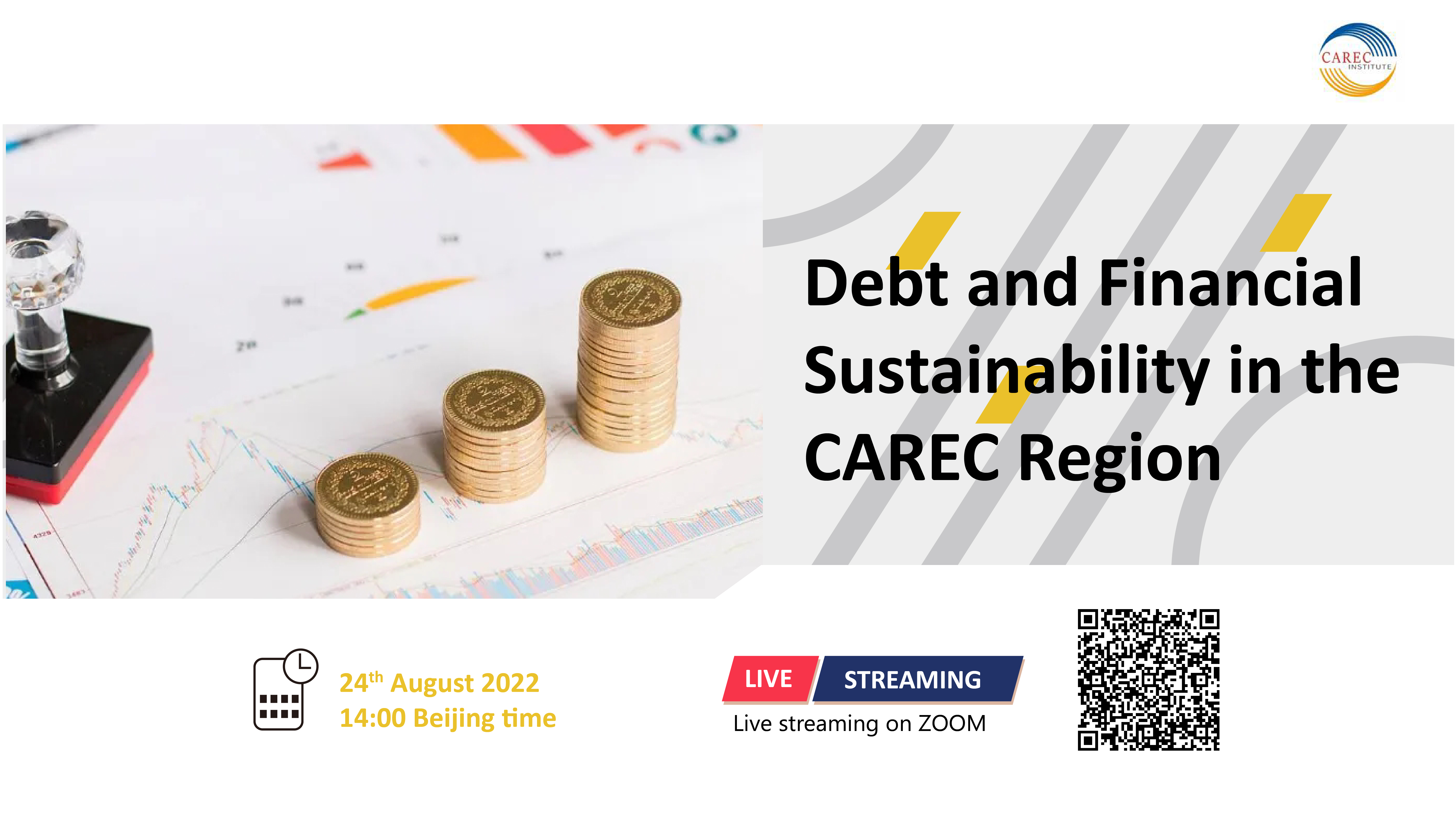 The CAREC Institute will hold a webinar on Debt and Financial Sustainability in the CAREC Region at 14:00 Beijing time on 24th August 2022, to discuss a comprehensive overview of the debt situation and fresh evidence on broad-based debt accumulation in the CAREC region by considering the individual countries' growth dynamics.
Experts from the World Bank, the ADB, the ADBI, the Caucasus, Central Asia, and Mongolia Regional Capacity Development Center of the IMF, the CAREC Institute, and partner organizations will gather to discuss the key challenges related to debt management in the CAREC region and ways to resolve the debt crisis and achieving debt sustainability in the current post-COVID era.
Simultaneous English and Russian interpretations will be available.
Please, register here: https://us06web.zoom.us/webinar/register/WN_WvzpN_nUSCehHOJNUctSTA
Event Materials
Key Documents