CAREC Institute Governing Council Meeting
28 Nov 2019; Almaty, Kazakhstan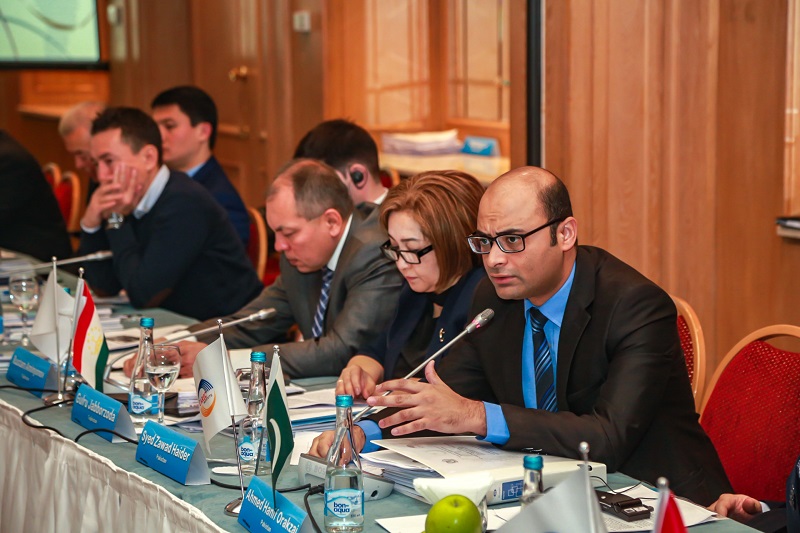 The ninth Governing Council (GC) of the CAREC Institute convened on 28 November 2019 in Almaty, Kazakhstan. The Council, as the oversight and highest decision-making body of the Institute, deliberated on adoption of the eighth GC meeting proceedings, the Institute's 2019 progress, the 2020 program and work plan, priorities, recruitment plan, budget and funding issues, recommendations of the second Advisory Council meeting of June 2019, the Institute's UN Observer Status acquisition process, the intra-CAREC partnership with other regional initiatives, etc.
The CAREC Institute sought guidance, advice on improvement measures, decisions, and approvals from its governing body.
The governance of the CAREC institute is represented by the council of eleven representatives (also called National Focal Points) of member countries – Afghanistan, Azerbaijan, the PRC, Georgia, Kazakhstan, Kyrgyzstan, Mongolia, Pakistan, Tajikistan, Turkmenistan, Uzbekistan – comprised of high-level government officials from the line ministries designated by their respective governments.
The chairmanship of the Governing Council is held by the country chairing the CAREC Program, following the system of alphabetical rotation among CAREC members. The Governing Council makes decisions on the basis of consensus and may establish advisory councils and committees as it deems necessary. Currently, under the CAREC Institute Governing Council, there are two committees: Selection and Recruitment Committee, and Budget and Audit Committee.
Afghanistan chaired the Council in 2019 and handed over chairmanship to Azerbaijan for 2020.