CAREC Chai 3: "Understanding the Drivers of Poverty in Afghanistan"
7 Jun 2022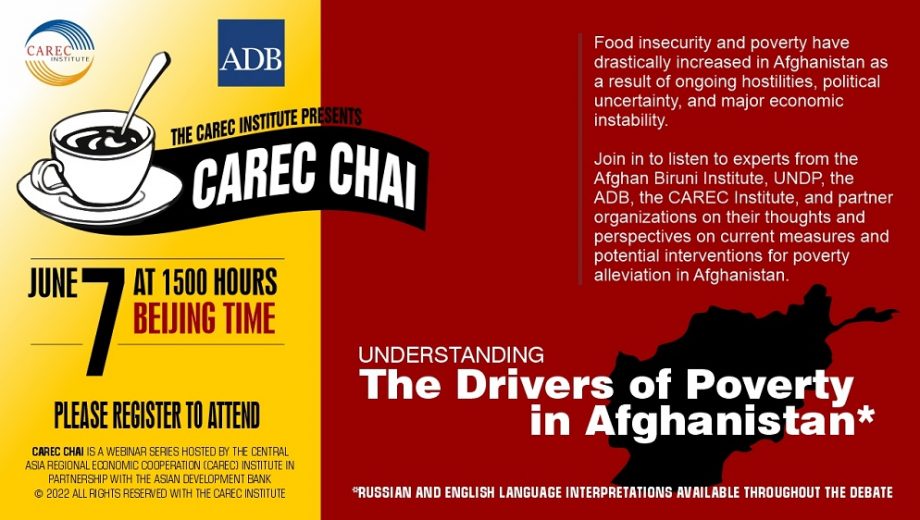 The CAREC Institute will host a third CAREC Chai event on 7 June 2022, at 15:00 Beijing time, in partnership with Asian Development Bank (ADB).
Food insecurity and poverty have drastically increased in Afghanistan as a result of ongoing hostilities, political uncertainty, and major economic instability.
Experts from the Afghan Biruni Institute, UNDP, the ADB, the CAREC Institute, and partner organizations will convene to discuss the primary drivers of poverty in Afghanistan during the last two decades and share their thoughts and perspectives on current measures and potential interventions for poverty alleviation in Afghanistan.
Throughout the debate, simultaneous English and Russian interpretations will be accessible.
Please, register here.
https://us06web.zoom.us/webinar/register/WN_YWBTWMqXTPi36eDCJC7HrQ
Event Materials
Key Documents