Book Launch: Unlocking Transport Connectivity in the Trans-Caspian Corridor
25 Oct 2021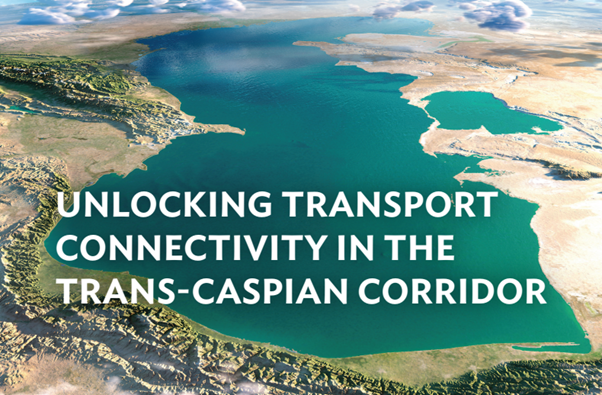 On 25 October 2021, the CAREC Institute and the ADB Institute have launched a joint book on unlocking transport connectivity in the trans-Caspian corridor, edited by Dina Azhgaliyeva and Yelena Kalyuzhnova. Participants had a chance to interact with the book contributors.
This book examines physical infrastructure development in the region, particularly transport and energy infrastructure, and its implications for trade and economic opportunities. It also provides policy insights on boosting the development of the trans-Caspian corridor, the economic spillover effects of physical infrastructure growth in local areas, and new interlinking trade and transit routes.
It elaborates that Central Asia will require $33 billion of investments in infrastructure annually, or 6.8% of gross domestic product (GDP), through 2030. Major barriers for infrastructure investments include long-term projects, high up-front costs, large-scale investments, high risk, and uncertain benefits. Apart from these, Central Asia faces additional barriers. It is different from South Asia, Southeast Asia, and North Asia, where population densities are much higher and distances between cities are shorter. In Central Asia, cross-border connectivity is more important than elsewhere in Asia. The potential economic benefits of the trans-Caspian transport corridor include an increase in cross-border trade, GDP, investments, and employment, and a decrease in transportation costs. Greater regional connectivity in Central Asia would create business opportunities for firms and increase access to markets and jobs for individuals. In addition, the trans-Caspian corridor will allow participating countries to benefit from export and import activities and transit. Thus, the spillover effects will be greater.
This book is a valuable resource for policy makers, researchers, and others interested in better understanding how infrastructure development and innovative policies for attracting greater private investment in new infrastructure projects can support more prosperous, inclusive, sustainable, and resilient economies in Central Asia and beyond. The book launch webinar recording is available here.
Event Materials
Key Documents