Book Launch: COVID-19 and Potential for Economic Recovery in the CAREC Region
11 Apr - 12 Apr 2022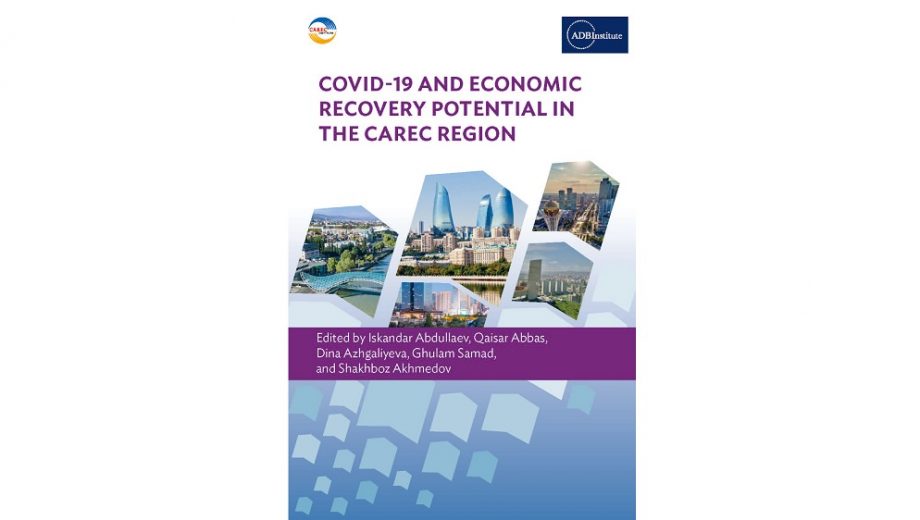 The book COVID-19 and Potential for Economic Recovery in the CAREC Region is an inaugural volume of the CAREC Institute Annual Book, published with the Asian Development Bank Institute. It explores ways to unlock sustainable and inclusive growth opportunities in CAREC countries by analyzing innovations in digital transformation, e-taxation, financial technology promotion, debt sustainability, and the role of small businesses and households. The book's insights provide a springboard for crisis response efforts across CAREC countries aimed at accelerating economic recovery.
As part of the second CAREC Institute Research Conference, this launch event will highlight key takeaways from the book to be discussed by its coeditors.
The focus will be on the impacts of COVID-19 on CAREC economies that are an increasingly important channel for trade and energy resources, the outlook for economic recovery in the region, and related policy recommendations.
The discussion will be followed by an audience question and answer session.
Please join us via the link:
https://zoom.us/webinar/register/WN_KWx-xP9vQAO3xbs9_wCH4w