10th CAREC Institute Governing Council Meeting
17 Dec 2020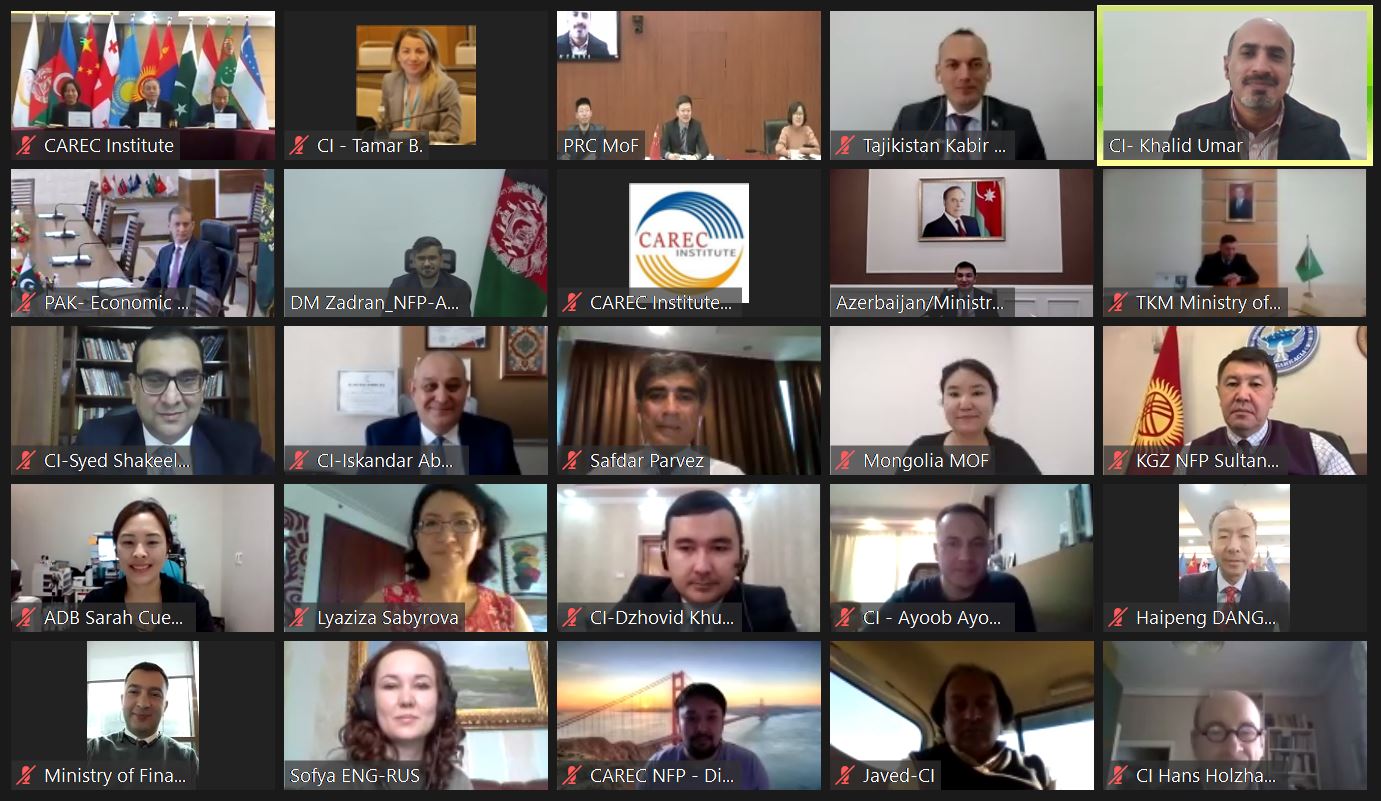 The CAREC Institute's Governing Council (GC) convened on 17 December 2020 to adopt the 9th GC proceedings and make decisions on Institute's 2020 progress report, work plan for 2021-22 and budget for 2021. The meeting was chaired by Mr. Elnur Aliyev, Deputy Minister of Economy of Azerbaijan.
The Council expressed its overall appreciation for the CAREC Institute's work in the view of many limitations imposed by the pandemic in 2020. The Pakistan representative highlighted launch of e-learning platform, partnership with the World Economic Forum on digital CAREC, CAREC think tanks network grants program, visiting fellow program, satisfactory external audit, and establishment of the financial sustainability working group as particularly noteworthy. Mr. Eazaz A. Dar of Pakistan reconfirmed Pakistan's voluntary financial contribution to the CAREC Institute and suggested enhancing impact assessment.
Mr. Safdar Parvez of ADB congratulated the Institute on the host city agreement and underlined excellent leadership of Director Shah who managed well to mobilize the Institute's team to keep the momentum going in the year of pandemic.
Mr. Zhan Shu of the PRC noted importance of the CAREC Regional Integration Index (CRII) and suggested more focus on flagship region-specific products. He also proposed to consider extension of Director's 2-year tenure to allow high quality long-term planning. More proposals included diversification of funding sources, production of high quality and original demand-driven research and strengthening of partnerships to accommodate more synergies.
The Tajikistan representative Mr. Kabir Jurazoda expressed particular appreciation for the COVID-19 and transport corridor performance related analytical products which CAREC Institute provided this year and noted that they were useful and timely.
The CAREC Institute Director Syed Shakeel Shah reaffirmed the organization's commitment to continue growing, improving, innovating, and creating value addition for its members.