Workshop on Digital Silk Road in Central Asia: Environmental Aspects
13 Jul 2020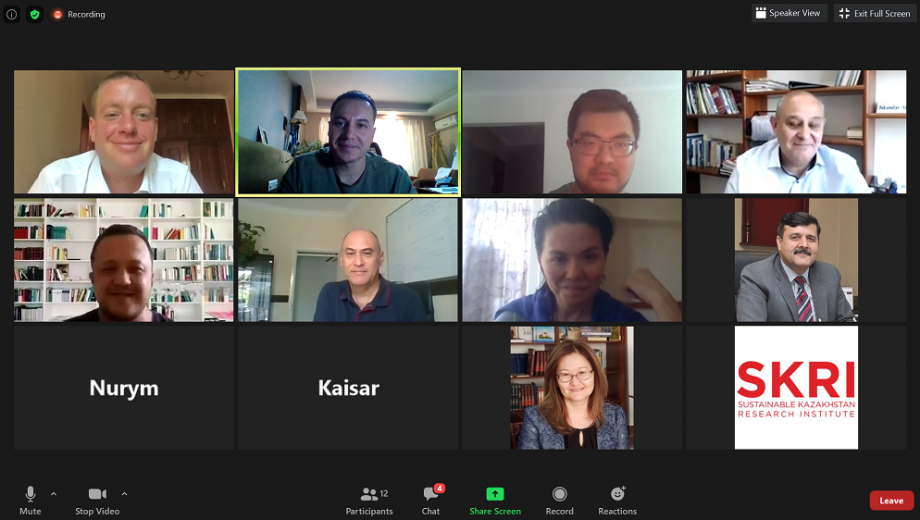 On 8 July 2020, the CAREC Institute Deputy Director Two Dr. Iskandar Abdullaev participated in a virtual workshop titled "Digital Silk Road in Central Asia: Environmental Aspects," organized by Narxoz University, Sustainable Kazakhstan Research Institute, and Davis Center for Russian and Eurasian Studies.
The participants discussed potential benefits of the Big Earth Data system in detecting regional environmental trends, challenges in integrating datasets into the Big Earth Data platform, use of Digital Belt and Road Program (DBAR) to predict climate change trends in vulnerable high mountainous regions of Central Asia, role of DBAR to facilitate partnerships and implementation of the Sustainable Development Goals (SDG) at a regional level, implications the Big Earth Data system of the Belt and Road Initiative (BRI) might have for national and regional policy making, engagement of the academia and the private sector to support environmental decision making, and many more.
Dr. Abdullaev talked about six types of environmental problems – water challenge, land degradation, desertification, waste management, climate change, institutional shortcomings, also about stakeholder groups, roles and resources, environmental process, BRI and environment in Central Asia, and potential impact of digital information systems on environmental cooperation. He said that Central Asian states experience fast economic growth and are hungry for investments, the BRI investment is attractive for Central Asia and Central Asian transit corridors attract BRI, however infrastructure and economic development in Central Asia seriously affects already vulnerable and highly degraded environment, and requires more sustainability considerations.
On the impact of big data, Dr. Abdullaev noted that there is insufficient presence of Central Asia on international platforms, the regional vision for environmental cooperation is in its nascent stage, and environmental and sustainable development challenges are not listed as priority issues for regional policies. He concluded that innovative approaches and global processes in Central Asia shall be promoted in view of the high demand for inter-sectoral dialogue platforms.