Partnership Meeting with the Delegation from the City of Jiuquan
7 Mar 2023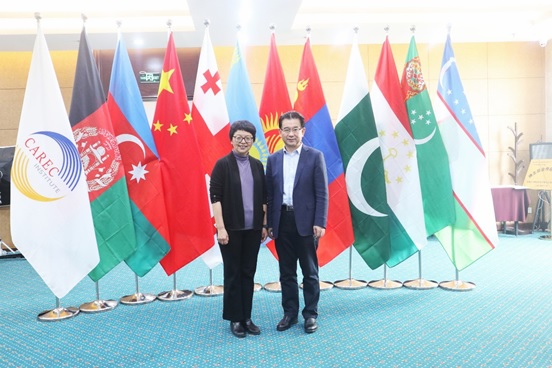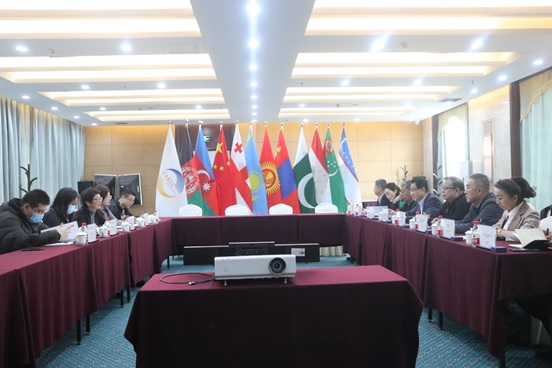 On March 7, a delegation from the Jiuquan City Committee of the Chinese People's Political Consultative Conference, led by Mr. Wang Haiming, Chairman of the Committee, visited the CAREC Institute.
Dr. Huang Jingjing, Deputy Director One of the CAREC Institute, warmly welcomed on behalf of the institute and briefed the delegation about activities of the Central Asia Regional Economic Cooperation Program and the history of the CAREC Institute. She noted that, under the guidance of the CAREC 2030 Strategy, the CAREC Institute is actively promoting regional cooperation and integration in the CAREC region by building partnerships, disseminating the knowledge products, conducting empirical research and capacity building activities within five operational clusters: i) economic and financial stability, ii) trade , tourism and economic corridors, iii) infrastructure and economic connectivity, iv) agriculture and water resources, and v) human development.
Chairman Wang Haiming presented information about the history, culture, economic and social development of Jiuquan City, which is located at the crossroads of four provinces — Gansu, Xinjiang, Qinghai and Inner Mongolia — and is an important transportation hub of the Silk Road Economic Belt, with the only land border crossing in Gansu Province (with Mongolia). The city has five World Heritage Sites: the Mogao Caves, sections of the Han Great Wall, the Suoyang City historic site, the Xuanquanzhi Posthouse, and the Yumen Pass; and it is the home of the Dunhuang Art. He expressed hope for cooperation with the CAREC Institute for the promotion of cultural tourism in the Central Asian region. The parties further discussed cooperation issues and exchanged ideas for future joint activities.