Participation in WEF's Roundtable on the Role of Trade, Investment, and Development Agencies
5 Jul 2021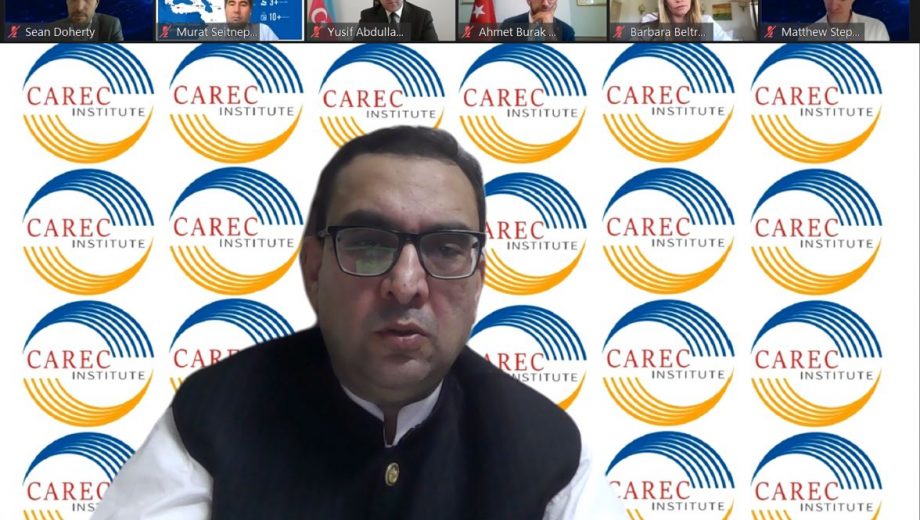 The CAREC Institute Director Syed Shakeel Shah was invited to participate in a roundtable on the role of trade, investment, and development agencies (TIDAs) in kickstarting post-COVID recovery organized by the World Economic Forum (WEF) on 5 July 2021. The meeting attempted to identify priority areas and actions for TIDAs to accelerate recovery, discuss how public-private cooperation can advance these areas and actions, and determine how the Forum can support the process.
It was noted that digitalization and 4IR technologies will be key in the post-pandemic world. TIDAs can share knowledge and experience on how to position countries in new supply chains and how to ensure cybersecurity. Participants argued that TIDAs can contribute to capacity building to avoid a larger, digitally led, divide. Greater knowledge sharing across non-traditional TIDA partnerships would allow the development of innovative projects, and digital platforms could help coordinate efforts as well as share needs and best practices. Further, the participants noted that TIDAs are well connected with domestic institutions, and they can cooperate in identifying sectoral opportunities and supporting new business models. The C4IR network and Global Alliance for Trade Facilitation were named as good examples of public-private cooperation delivering impactful results in the global economy in which TIDAs can contribute strongly.
The roundtable concluded with remarks that there is a need to build back in a way that is more inclusive, resilient, and aligned with sustainable development goals. Special attention must be paid to supporting gender equality and small and medium-sized enterprises.