Meeting with RECEECA under Chinese Academy of Sciences
17 Jun 2020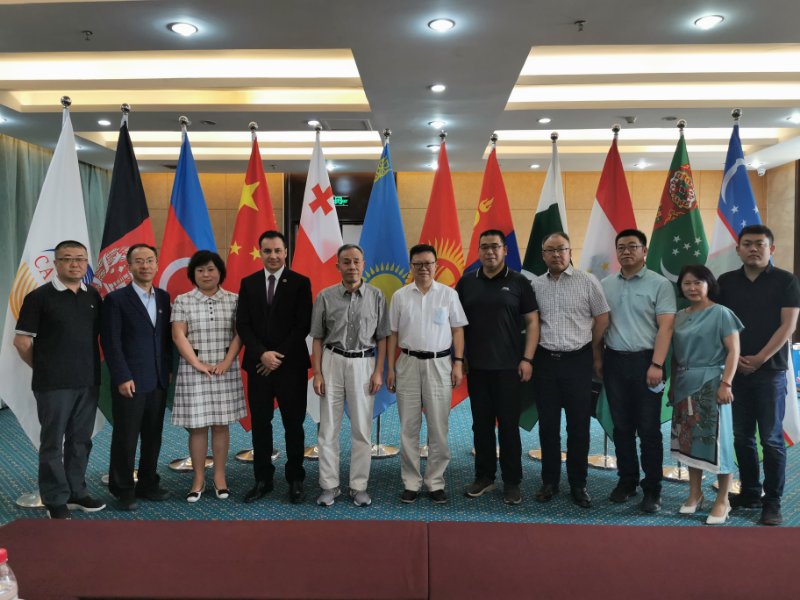 On 17 June 2020, the CAREC Institute delegation led by Deputy Director One Mr. Liang Ziqian held a consultation meeting with the Research Center of Ecology and Environment of Central Asia (RECEECA) under the Chinese Academy of Sciences in Urumqi, the PRC.
Mr. Chen Xi, Secretary of RECEECA, elaborated on RECEECA's seven focus areas – ecosystems, water resources, geology, climate change, environmental pollution, sustainable development, and agricultural technologies – and its cooperation framework with the Kazakhstan Academy of Agricultural Sciences, Kyrgyzstan Academy of Sciences, Tajikistan Academy of Science, and Uzbekistan Academy of Sciences. The center hosts around 200 international students and coordinates the Central Asian Ecological Environment Alliance with offices in Urumqi, Almaty, Bishkek, and Dushanbe, additionally three joint labs, three information sub-centers, 15 field observation and research stations, and four experimental and demonstration sites.
The parties discussed joint plans to establish a Central Asian Institute of Science and Technology in Karamay City of Xinjiang Uygur Autonomous Region, the PRC. The plans include launch of eight subject courses including resource and environment, tourism, geology and mineral resources, big data, astronomy, new energy, new materials, and medical treatment, and involving 500 master's and doctoral students from Central Asia.
Parties also discussed participation in the Aral Sea eco-environmental conference and Silk Road geographic information technology annual meeting, exchange of climate data, and other areas to strengthen bilateral cooperation.