Greater Bay Area Green Innovations and Knowledge Transfer
9 Dec 2020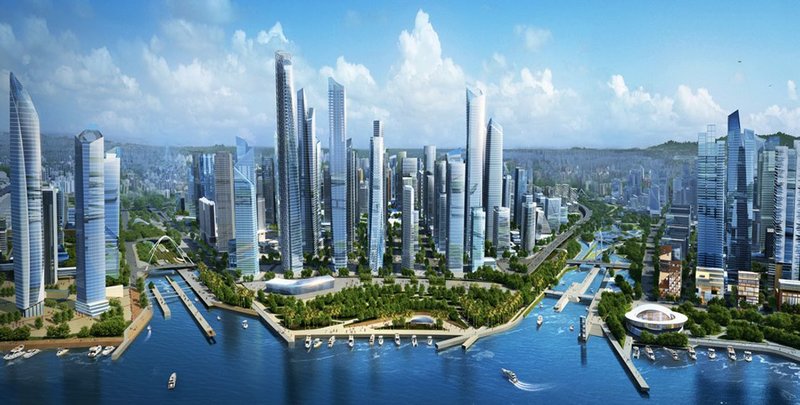 On 9 December 2020, the China Council for International Cooperation on Environment and Development (CCICED) held a roundtable titled "Innovative Cities and Greater Bay Area Green Development." The CAREC Institute Deputy Director Two Dr. Iskandar Abdullaev participated in the event as the council member. The event was chaired by Mr. Erik Solheim, CCICED Vice Chairman, Advisor of World Resources Institute, and it was attended by prominent experts of the focus areas, such as Mr. Liu Shijin and Mr. Scott Vaughan, CCICED Chief Advisors, Mr. Li Yonghong, CCICED Assistant Secretary General, Mr. David Miller of C40 Cities Climate Leadership Group, Former Mayor of Toronto, Canada, Mr. Wang Kai, President of Chinese Academy of Urban Planning and Design, among others.
The roundtable discussed the ways to leverage the research findings of CCICED special policy studies on green urbanization, climate change, ocean, and major green technologies. The event explored potential ways to work with local governments in applying policies drawn from research. The PRC's greater bay area was of particular focus as a center of innovation during last 40 years of opening up and reform. Its accumulated rich experiences in green innovation serve as an important vehicle for knowledge transfer.
Dr. Abdullaev shared with the council CAREC Institute's work on climate vulnerability, infrastructure, finance and governance in CAREC; determinants of vulnerability to climate-induced water stress in CAREC; results of the climate change policy dialogue of June 2020; and findings of the CAREC Institute visiting fellow research on assessing economic impact of climate change on agriculture.