Consultation Meeting with CAREC National Focal Points
16 Jun 2020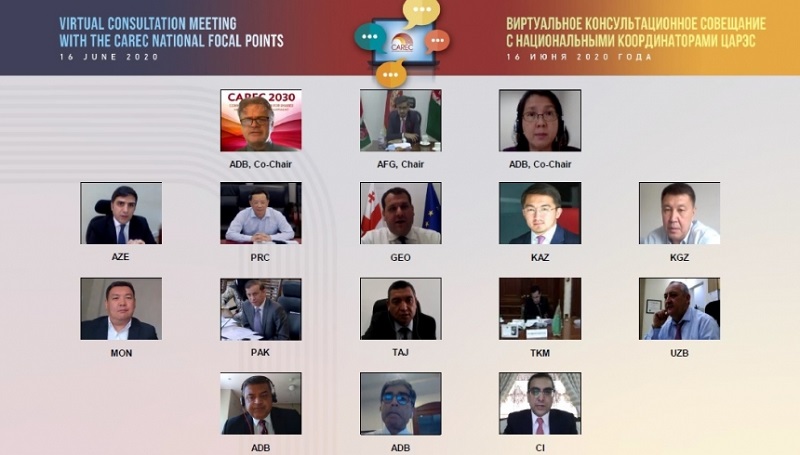 On 16 June 2020, CAREC national focal points (NFPs) held a virtual meeting to discuss the economic impact of and response to the COVID-19 pandemic in the region. Progress of trade, transport, energy, tourism, and economic corridor development under CAREC was reviewed. Necessary adjustments to the CAREC calendar of events were discussed.
Afghanistan Deputy Minister for Finance Abdul Habib Zadran, Asian Development Bank (ADB) Central and West Asia Department Director General Werner Liepach, and ADB East Asia Department Deputy Director General Teresa Kho co-chaired the meeting.
The CAREC Institute Director Syed Shakeel Shah presented Institute's research and capacity building work across CAREC sectors and elaborated on the modifications that the Institute introduced in times of the pandemic, among them shift to online activities and e-learning platform development. He answered questions on topics of particular interest for NFPs, including e-commerce development in CAREC, Institute's joint work with ADB on Corridor Performance Measurement and Monitoring (CPMM), research on Pamir and Wakhan economic corridor, and the upcoming CAREC Think Tanks Development Forum which is dedicated to the topic of CAREC economic corridor development.