CAREC Institute Talks About the Future of Transport at the Youth Forum of Transport Workers
1 Nov 2022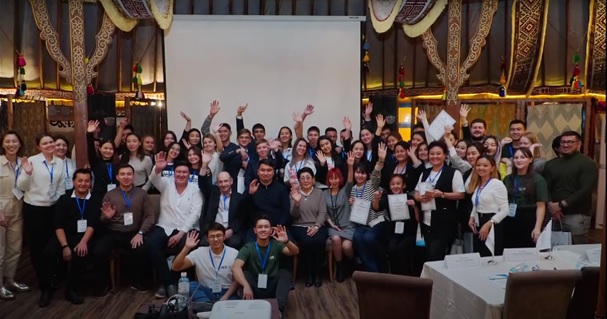 The CAREC Institute, represented by Chief Economist Dr. Hans Holzhacker, contributed to discussions on the future of transport in the CAREC region at the 9th Youth Forum of Transport Workers, held from October 31 to November 1 in Almaty, Kazakhstan. The forum on the topic "International logistics and trade: changes and opportunities" was organized by the Union of Transport Workers of Kazakhstan "KAZLOGISTICS" with the assistance of the Chartered Institute of Logistics & Transport Central Asia. The aim of the forum was to strengthen cooperation, improve relationships and involve future specialists in the activities of the transport and logistics industry.
Dr. Hans Holzhacker delivered a keynote presentation on the future development needs of the CAREC region, including in the areas of transport and logistics, and the findings of the CAREC Institute's recent research studies on the CAREC Regional Integration Index, regional trade, the impact of the COVID-19 pandemic, and the region's current economic challenges and prospects for green and inclusive economic development. Dr. Hans Holzhacker also served on the jury that selected the winners of the competition. University students engaged in a competition on solving problem cases and presented "Innovative projects in green logistics", for which winners were selected.
The forum was attended by representatives of the transport industry of Kazakhstan and students studying transport and logistics in eleven universities across Kazakhstan.