CAREC Institute Participates in the UN ESCAP's Policy Dialogue
10 Jun 2022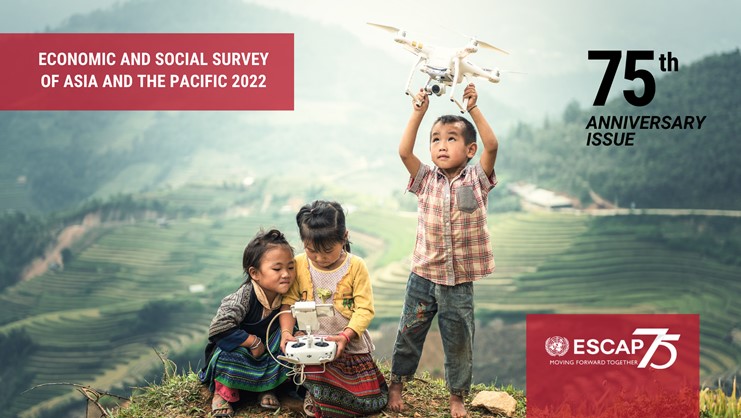 The CAREC Institute, represented by Chief Economist Dr. Hans Holzhacker, contributed to the Policy Dialogue "Building Forward Fairer: Economic Policies for an Inclusive Recovery and Development" hosted by the United Nations Economic and Social Commission for Asia and the Pacific on 9 June 2022.
In his comments on UNESCAP's 2022 economic and social survey report on Asia and the Pacific, Dr. Hans Holzhacker emphasized that CAREC economies are impacted in many ways by the issues outlined in the report and that the policies suggested by the report are very valid also for the CAREC region. CAREC economies are too, to a certain extent, under the threat of a K-shaped recovery from the COVID-19 pandemic. CAREC economies are too facing economic difficulties such as shrinking fiscal space due to elevated spending during the pandemic, accelerating inflation due to geopolitical tensions, substantial inequality and poverty, volatile exchange rates, and others. Climate change alters environmental conditions, and the CAREC region is strongly exposed. Mongolia, the PRC, Turkmenistan, and Kazakhstan emit significantly more CO2 per unit GDP than the world on average. Therefore, policies should ensure that economic growth is more equitable, sustainable, and also more resilient to socio-economic shocks.
Dr. Holzhacker highlighted the importance of structural development in the CAREC region through policies ensuring welfare-enhancing digitalization, green technologies, and job creation. Countries should – as suggested by the report – further equality and social protection by prioritizing pre-distribution over redistribution, empowering labour in compensation negotiations, ensuring fair access to education and public services, providing social protection floors, and public support for reskilling and job-searching. Most importantly, countries must support inclusive human development by strengthening their health, education, food security, and universal social protection systems.