CAREC Institute Participates in Climate Agenda Discussions in Almaty
9 Nov 2022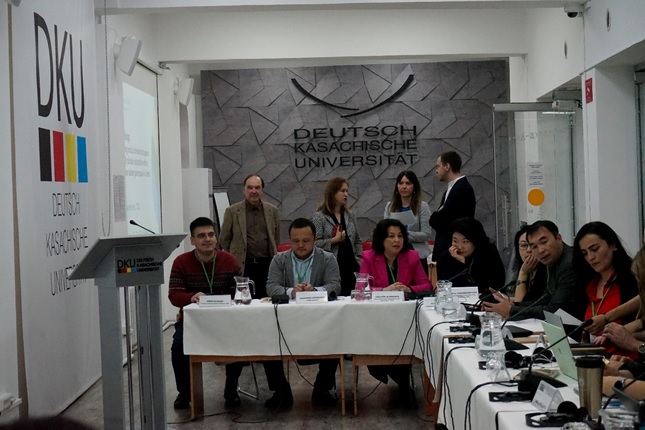 On 7-9 November 2022, the German-Kazakh University and Potsdam Institute for Climate Impact Research jointly organized a workshop in Almaty, Kazakhstan, on the topic "Fostering Social Cohesion and Peace Through Climate Adaptation with a Focus on Water Governance in Central Asia". The workshop was held within the framework of the project "Green Central Asia: Enhancing Environment, Climate, and Water Resilience".
Dr. Iskandar Abdullaev, Deputy Director Two, and Mr. Shakhboz Akhmedov, Senior Research Fellow of the CAREC Institute, participated in the workshop and shared the results of the institute's research projects on climate vulnerability and water financing. The workshop contributed to the exchange of knowledge and a better understanding of the relationship between climate and security issues in the Central Asian region. The workshop also discussed the critical role of regional water and climate governance in promoting peace and prosperity in the region.
The event brought together experts and researchers on water management, climate change, peacebuilding, and conflict transformation. The participants discussed scientific and practical insights into climate change impacts on Central Asia and opportunities for collaboration on the climate-security nexus in the region.