CAREC Institute Contributes to the Discussions on Green and Low-carbon Development in Asia and the Pacific
21 Oct 2023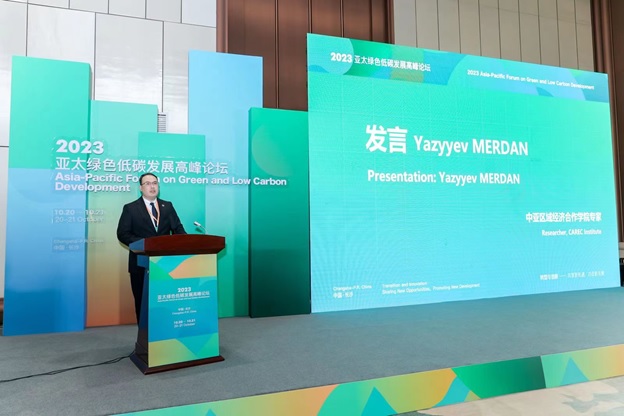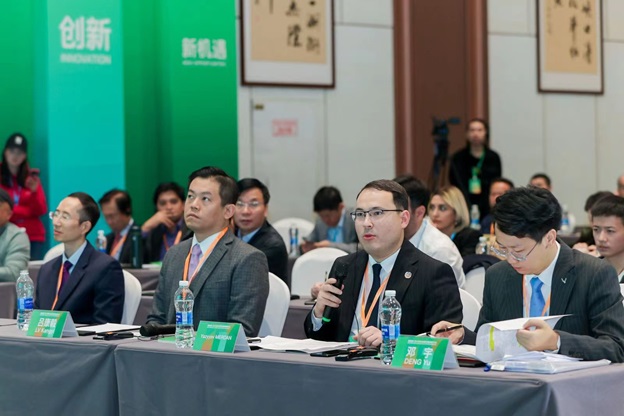 On October 21, Mr. Merdan Yazyyev, Research Expert of the CAREC Institute, spoke at the Asia-Pacific Forum on Green and Low-Carbon Development in Changsha, the PRC. During the Forum's session "Public Private Partnership and Dialogue for Green and Low Carbon Development," Mr. Merdan Yazyyev presented about Turkmenistan's transition to green energy and how the Government of Turkmenistan is collaborating with the private sector through Public-Private Partnership (PPP) agreement to create green and eco-friendly urban spaces. He discussed the example of the city of Arkadag, the first smart city in Turkmenistan, that uses the environment-friendly technologies to achieve zero-carbon goals.
Furthermore, during the panel discussion, Mr. Merdan Yazyyev outlined several pivotal recommendations for governments seeking to enhance private sector participation in green initiatives. He stressed the importance of a robust policy framework tailored for PPPs in green endeavors, asserting that clarity in roles will inevitably stimulate private sector interest. Financial incentives, whether subsidies, grants, or soft loans, are essential to make green projects more attractive for private sector investment. Tax incentives, especially for imported green technologies like e-vehicles, can make these advancements more accessible to the public. Emphasizing the need for skilled personnel, Mr. Merdan Yazyyev highlighted the need to build capacity in both the public and private sectors. He also noted the need for transparency throughout the PPP lifecycle to build trust, coupled with widespread public awareness campaigns underscoring the importance of sustainable growth.
The Forum was jointly hosted by the Ecology and Environment Department of Hunan, Hunan Provincial Department of Finance, the Asian Development Bank and the National Center for Climate Change Strategy and International Cooperation, and organized by the ADB-PRC Regional Knowledge Sharing Initiative and Hunan Innovative Low Carbon Center. It serves as a flagship platform for sharing knowledge and insights on green development and low-carbon initiatives in the Asia-Pacific region.