CAREC Institute Conducts Partnership Meetings
21 Aug 2023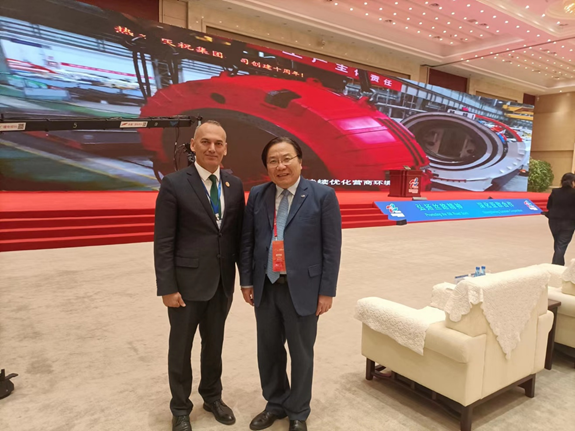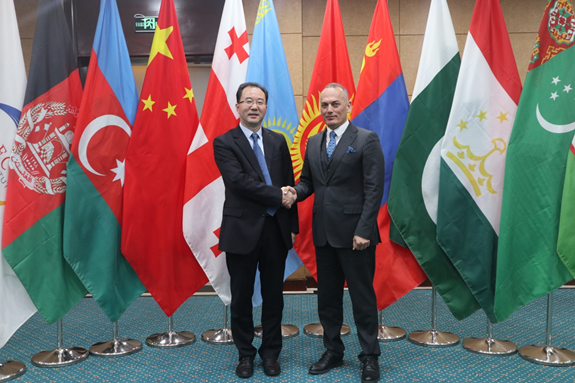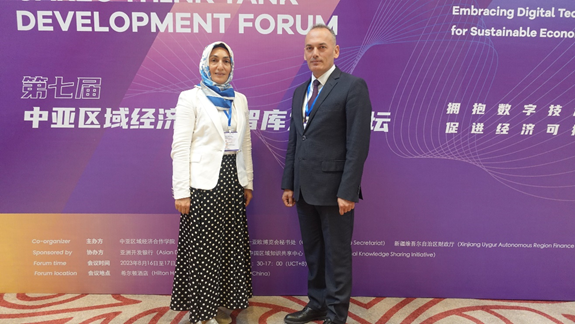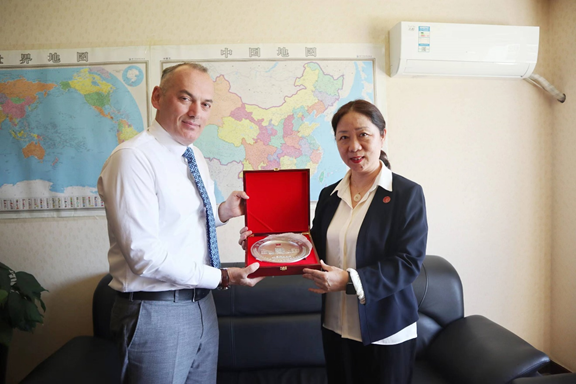 During the Seventh CAREC Think Tank Development Forum and 2023 (China) Eurasia Commodity and Trade Expo, the CAREC Institute hosted a series of partnership meetings with think tanks, universities, international development partners, and financial institutions.
On August 17, the CAREC Institute Director, Mr. Kabir Jurazoda, met with the representative from the Center for Analysis of Economic Reforms and Communication of the Republic of Azerbaijan, Ms. Vusala Jafarova, Chief Advisor of the Strategic Planning Division, to discuss potential areas of joint research. Both parties agreed to prepare a memorandum of understanding and a roadmap for research cooperation for the next two years.
On August 21, Dr. Huang Jingjing, Deputy Director One of the CAREC Institute, met with a delegation from Shanghai University of Electric Power, led by Professor Zeng Fenyu. During an extended meeting in the office of the CAREC Institute, the two sides discussed the potential areas for capacity building activities and knowledge sharing between the PRC and Central Asian countries.
The ADB representative, Dr. Roman Mogilevskii, Senior Economist of the Central and West Asia Department, visited the office of the CAREC Institute on August 18 to meet with the institute's leadership and research team. They discussed the institute's ongoing research projects and new initiatives planned for 2024.
A delegation led by Mr. Chen Zhijun, Director-general of the Department of International Economic and Financial Cooperation, the Ministry of Finance of the People's Republic of China (PRC), visited the office of the CAREC Institute to discuss the strategic planning and future development of the institute.
During the Seventh CAREC Think Tank Development Forum, the Director of the CAREC Institute also met with representatives of financial institutions — Mr. Wencai Zhang, Vice President, the Export-Import Bank of China, and Mr. Artem Levenkov, Head of Socioeconomic Analysis and IFIs, Eurasian Fund for Stabilization and Development — to discuss the potential economic research projects for CAREC member countries.