Call for Consultancy Services: Evaluation of the Institutional Strategy
3 Aug 2023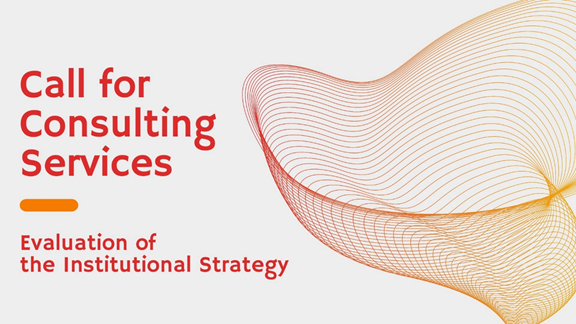 The CAREC Institute engages the services of International Consultant to conduct the Mid-Term Review (MTR) of the progress of the Institute's Strategy 2021-2025 and its Results Framework. The review will highlight issues and challenges affecting the effective and efficient implementation of the Strategy, scan the external geoeconomic environment, review internal developments, and propose changes where required. The review is carried out at the mid-stage of the implementation of the Strategy. It will recommend the necessary amendments required to strengthen the Strategy implementation arrangements to effectively and sustainably contribute to improved performance of the CAREC Institute.
Scope of Work
The MTR will review the performance of the CAREC Institute Strategy from 2021 to date. Specifically, it will examine the Strategy's goal and priorities, focus, objectives, outcomes and impact, and other relevant documents to determine their relevance and compatibility with the mandate of the CAREC Institute. It will cover work done by the Institute in line with the two strategic goals and 12 strategic priorities highlighted in the Strategy and propose modifications considering the evolving geoeconomic environment and emerging priorities and focus areas.
The Consultant will adopt a consultative and participatory approach. The review process should be done in an impartial and independent way, and integrating gender aspects. This will include a desk review of relevant documents, including CAREC Strategy 2030, CAREC Institute Strategy 2021-2025, Inter-Governmental Agreement on Establishing the CAREC Institute, Rolling Operational Plans, Annual Reports, Budget Reports, reviewing reports on the region produced by leading international agencies, and meetings.
The Consultant will also interview with the CAREC Institute's team, some Governing Council members, Asian Development Bank staff, and relevant partners at the national and regional levels.
Applications are accepted until 9 August 2023, through the ADB Consultant Management System:
• TA-6694 REG: Supporting the Central Asia Regional Economic Cooperation Institute – CAREC Institute Midterm Review Specialist (52370-001)
https://selfservice.adb.org/OA_HTML/OA.jsp?OAFunc=XXCRS_CSRN_PROFILE_PAGE&selNo=190733