Appointment of the New Director
10 Nov 2022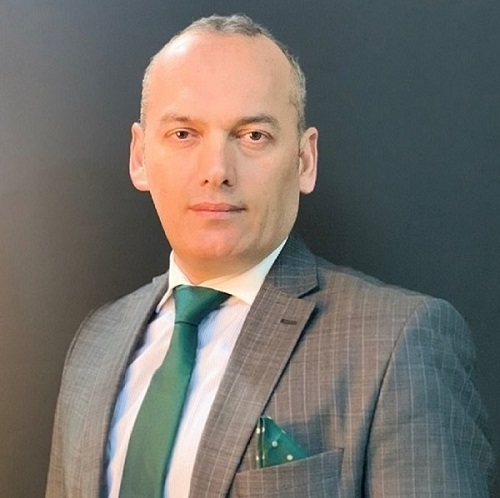 The Governing Council of the CAREC Institute is pleased to announce that Mr. Kabir Jurazoda will join the institute as the new Director on November 11, 2022.
Mr. Kabir Jurazoda has over 25 years of experience in public service and public finance management, regional economic cooperation and integration, public social policy, strategic planning, monitoring, and evaluation. He has experience in developing policy papers, policy briefs, and reports.
Prior to joining the CAREC Institute, Mr. Kabir Jurazoda was an Advisor in the Office of the Assistant to the President of the Republic of Tajikistan for Economic Affairs, First Deputy Chairman of the Committee of Youth, Sport and Tourism under the Government of Tajikistan, National Coordinator of the World Bank Project "Creating Socio-Economic Opportunities for Youth in the Republic of Tajikistan", Deputy Chairman of the Committee of Youth Affairs under the Government of Tajikistan, Chief Specialist of the International Relations Department and Lead Specialist of CIS Countries Relationship Department in the Executive Office of President of Tajikistan.
He was a member of the National Council for Financial Stability of Tajikistan (2018-2022), the Supervisory Board of Tajiksodirotbank (2016-2020), the Executive Committee of the Badminton Asia Confederation (2019-2023), and the Chairman of the Asian Badminton Confederation Committee (2019-2023) and the Chairman of SCO Youth Council (2012). He is currently the President of the Public Sport Organization "Tajikistan Badminton Federation".
Mr. Kabir Jurazoda graduated from the Tajik State University with dual degrees in International Relations and Political Science and completed the advanced training course on "Public administration" in the Academy of Civil Service under the President of the Russian Federation. He is currently working on his Ph.D. dissertation on "Influence of World and Regional Integration Processes on Tajikistan's Development" at the Tajik National University.
Mr. Kabir Jurazoda is married and has four daughters.
In accordance with the rotation procedure for the management of the CAREC Institute, member countries alternate in the position of director in alphabetical order. The new director is nominated by the government of the respective member country and appointed by the institute's Governing Council for a term of two years.