Workshop on Economic Globalization Statistics
10 Jun - 15 Jun 2019; Jakarta, Indonesia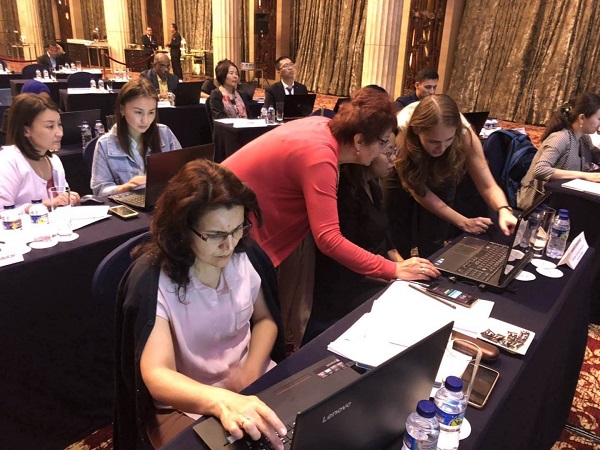 With the aim to bridge critical data and analytical gaps in the economic information systems in the CAREC region, the CAREC Institute organized a workshop in partnership with the Asian Development Bank (ADB) and the Islamic Development Bank (IsDB) on the economic globalization statistics, paired with a conference on mapping value chains on 10-15 June 2019 in Jakarta, Indonesia.
The principal objective of this workshop and all related initiatives is to facilitate evidence-based policy making and monitoring of the progress towards economic and social milestones, such as the Sustainable Development Goals.
The ADB Vice-President Mr. Bambang Susantono spoke at the workshop highlighting data management as critical for development given its important role in promoting evidence-based policy making.
More than 70 statistics and economics experts from government and private institutions from 15 countries participated. The workshop provided rigorous hands-on training on the compilation and analysis of supply-use tables (SUTs), input-output tables (IOTs), sub-national and inter-country IOTs, extended IOTs, social accounting matrices (SAMs), and trade-in-value added (TiVA) statistics. Further, conceptual, methodological, and data issues related to FISIM, production accounts, capitalization, inventories, subsidies, taxes, housing services, public expenditures, and household expenditures were discussed comprehensively through case studies.
In addition, the ADB-IsDB-CAREC Institute coordination team guided each country delegation to develop and commit to a viable project implementation plan under the knowledge support and technical assistance (KSTA) facility with clear milestones and concrete outputs.