The 2nd Muztagata Forum—International Symposium on China-Pakistan Economic Corridor(postponed until further notice)
23 Sep - 31 Dec 2022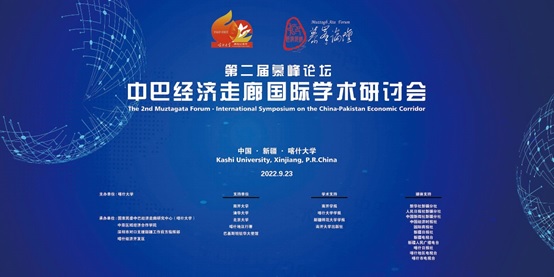 Time and Date: Due to COVID-19 epidemic prevention and control, the 2nd Muztagata Forum has been postponed and will be rescheduled. Please expect to receive a new invitation with updated details once a new date and venue have been confirmed.
The 2nd Muztagata Forum—International Symposium on China-Pakistan Economic Corridor will be held in a hybrid format (physical and online) in Kashi, Xinjiang Uygur Autonomous Region of the People's Republic of China. The forum aims to strengthen the cooperation between the academic circles of China and Pakistan, promote the high-quality development research of "the Belt and Road" and the China-Pakistan Economic Corridor, and further consolidate the China-Pakistan all-weather strategic partnership. The forum will bring renowned scholars from the PRC, Pakistan, Afghanistan, the United States, Japan, and other countries to discuss the opportunities, challenges, and approaches to promoting China-Pakistan economic corridor development.
The forum will be organized in partnership with the Research Center of China Pakistan Economic Corridor of the State Ethnic Affairs Commission (Kashi University), Central Asia Regional Economic Cooperation Institute, Shenzhen Pairing Assistance to Xinjiang Front Headquarter and Kashi Economic Development Zone with the support from Embassy of the Islamic Republic of Pakistan Beijing, Peking University, Tsinghua University, Nankai University, and Kashi Prefecture Government.
Chinese and English interpretations will be provided.
Event Materials
Key Documents