First CAREC Institute Executive Leadership Development Program
16 Aug - 19 Aug 2009; Lee Kuan Yew School of Public Policy, Singapore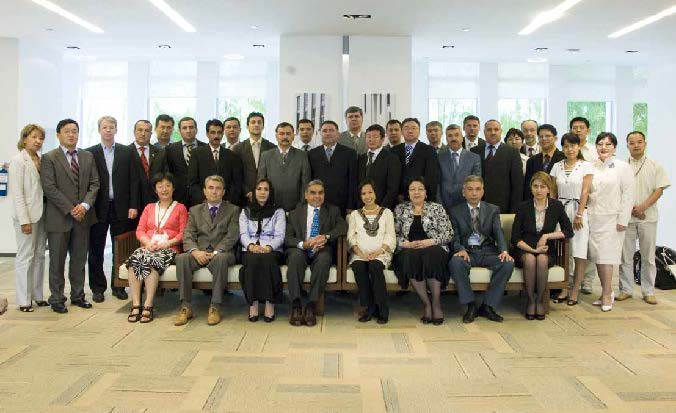 Senior government officials of the eight CAREC countries were trained in five key areas: leadership, public sector management, strategic thinking and planning, public sector finance, and negotiation and persuasion.
The officials also visited some of Singapore's major government agencies to gain insights in leadership and public management issues. Among these were the Economic Development Board, the Land and Transport Authority, and Singapore Customs.
The participants met regional policy makers and practitioners such as P.Y. Hwang, former chair of Singapore's Economic Development Board, and Ambassador Rodolfo Severino, former secretary-general of the Association of Southeast Asian Nations (ASEAN).
ELDP is part of the CAREC Institute's Leadership Development Initiative and is conducted in partnership with the National University of Singapore's Lee Kuan Yew School of Public Policy (LKYSPP).
Event Materials
Key Documents