Job Advertisement for an Editor
18 Jul 2019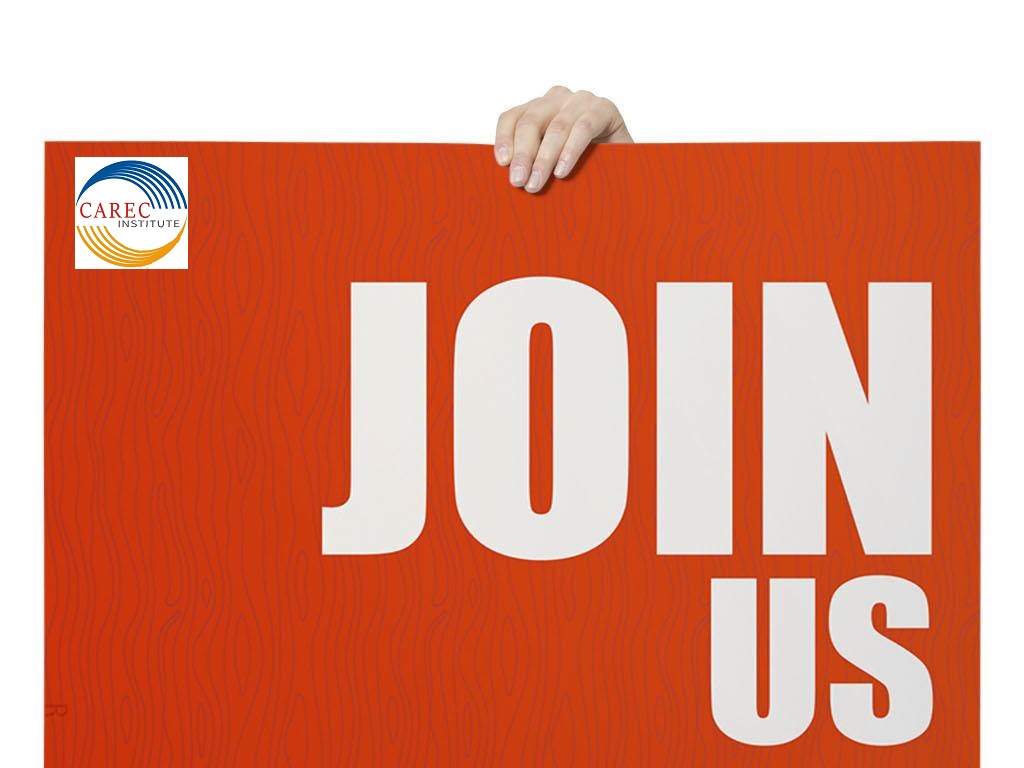 Job Advertisement
The Central Asia Regional Economic Cooperation (CAREC) Institute is an intergovernmental organization dedicated to promoting economic cooperation in the Central Asia and along the Silk Road through knowledge generation and sharing. The Institute is headquartered in Urumqi, Xinjiang Uygur Autonomous Region, the People's Republic of China (PRC).
The CAREC Institute is jointly shared, owned, and governed by eleven member countries: Afghanistan, Azerbaijan, the PRC, Georgia, Kazakhstan, Kyrgyzstan, Mongolia, Pakistan, Tajikistan, Turkmenistan, and Uzbekistan. It is a knowledge support arm of the CAREC Program which is a proactive facilitator of practical, results-based regional projects, and policy initiatives critical to sustainable economic growth and shared prosperity in the region, guided by the overarching vision of "Good Neighbors, Good Partners, and Good Prospects."
The Institute acts as a knowledge connector among the five CAREC clusters – economic and financial stability; trade, tourism, and economic corridors; infrastructure and economic connectivity, agriculture and water, and human development – to ensure coherence in design and implementation of policies, programs, and projects to promote regional economic cooperation and integration.
The Institute is looking for an Editor to uphold quality for its knowledge products under the home-based retainer contract.
Application Procedures
The applicants are requested to submit their CVs, expression of interest, and quote their service charge per 500 words to tamarb@carecinstitute.org by 7:00 p.m., Beijing time, 31 August 2019.
Only short-listed applicants will be contacted. The candidates might be asked to share their previous work portfolios, and written tests might be conducted prior to selection.