ADB-CAREC Institute Visiting Fellow Program
26 Aug 2019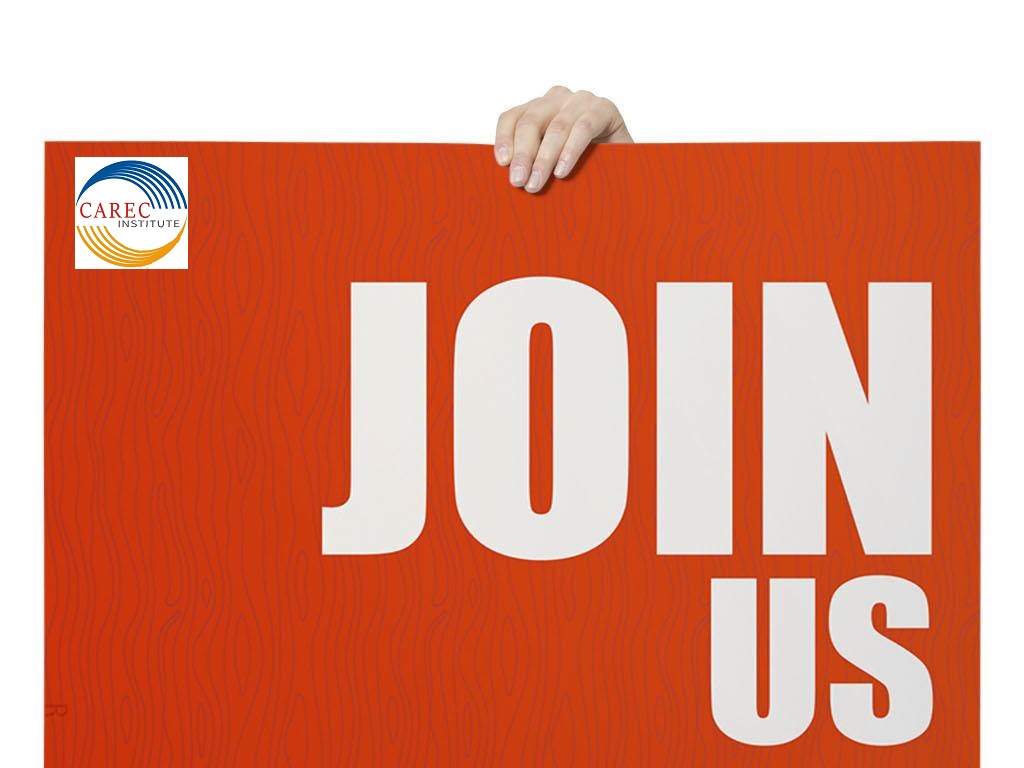 Asian Development Bank (ADB) and CAREC Institute (CI) based in Urumqi, Xinjiang Autonomous Region are pleased to announce a new Visiting Fellow Program and invite applications for fellowships from researchers who are citizens of ADB members.
Strong preference will be given to policy proposals that address cross-border issues in the CAREC countries (where at least two, preferably three or more, countries are taken as a unit of analysis) that are considered of strategic importance to the region and solve important policy challenges. Topics should be drawn from five operational clusters contained in the CAREC 2030 Strategy. In brief, these are:
1. Economic and Financial Stability
2. Trade, Tourism and Economic Corridors
3. Infrastructure and Economic Connectivity
4. Agriculture and Water
5. Human Development
Further, rather than remaining within the confines of the proposed clusters as indicated in the CAREC 2030 Strategy, visiting fellows are encouraged to combine topics and themes across clusters, and engage with topics and themes beyond the scope of the current strategy and push the boundaries of thinking about regional integration. Especially for visiting senior research fellows, there is a preference for proposals that engage with wider issues that have an impact on the region and address these issues within a multidisciplinary framework. A comparative inter-regional analytical approach that draws on similar experiences within the Asia-wide region is especially welcome.
Fellowship Term
The duration of the fellowship is for a period of three (3) months. In exceptional cases, the term may be extended in consultation with the CAREC Institute.
For the period of the fellowship, the visiting fellow is required to write a Working Paper on a topic on regional integration. The CAREC Institute will post all Working Papers on its website. Before the end of their term at the Institute, fellows will be required to present their paper in a public event organized by the CAREC Institute.
The fellowship is open to researchers affiliated with universities, research institutes, and think tanks in the world, subject to the citizenship requirement stated above. Ideally, visiting fellows should have completed their post-graduate degrees at the time of application. Recent Master's degree holders and PhDs are also encouraged to apply for fellowships that will allow them to convert their dissertations and master's thesis into a book, and/or submit specific chapters as journal articles for publication.
Fellowship Support
All fellows will receive a fixed honorarium for the duration of the fellowship. In addition to the honorarium, all fellows will receive airfare and accommodation costs for fellowship related travel, and other related costs that will enable them to meet their requirements. Special requests for specific additional research costs may be considered on case by case basis.
Application Process
The application process involves specific intake dates and submission deadlines. A selection committee comprised of experts will advise on the proposals. Reviewers will consider the applicant's background, experience, track record, the paper's contribution to regional integration, and likelihood of completion of the proposed research project. Selection decisions will be made within one month of the date of submission of the application. For the first phase of the fellowship program, four (4) fellows will be selected. All proposals should be submitted online to khalidu@carecinstitute.org. Upon receipt of the application, the applicant will receive an acknowledgment and an expected date on the outcome of the application.
All applicants are required to submit the attached application form.
The applications will be received until 31 October 2019.
Close relatives1 of ADB and the CAREC Institute staff are not eligible for selection under the Visiting Fellow Program. Applicants are expected to disclose if they have any relative/s by consanguinity/blood, by adoption and/or by affinity/marriage presently employed in ADB or the Institute.
1 Close relatives refer to spouse, children, mother, father, brother and sister, niece, nephew, aunt and uncle.